An adorable video of a 2-year-old girl singing along with her furry friend is winning hearts all over the country.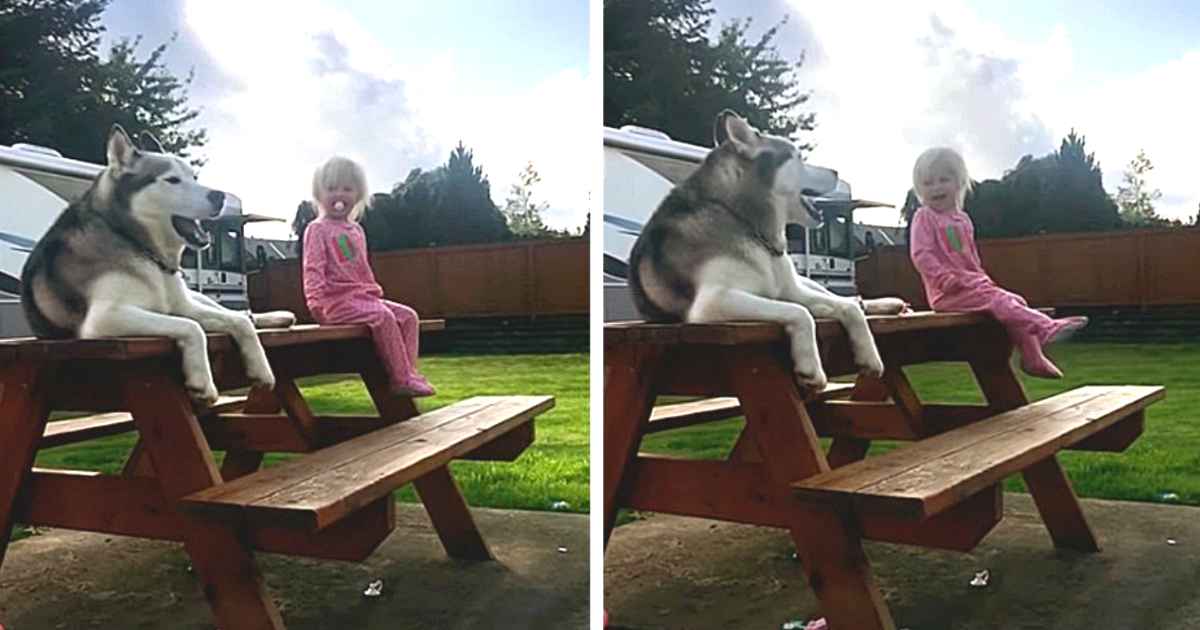 The tiny girl Everlee and he Alaskan Husky named Dude, have a special friendship.
Everlee's mom, Destanie Heath, said her little girl suffers from epilepsy and because of it she has some speech delays which makes it difficult to understand her. But Dude and she gel well because they use a language of their own.
Right from the day Destanie brought Everlee home from the hospital, she and Dude are always together. And a video capturing their special bond has gone viral.
The clip shows Dude and Everlee sitting beside one another on a picnic table, and Everlee imitating her furry sibling's noises. Her mom said that actually Dude taught Everlee to do it.
The two pals carry on their adorable banter with Everlee breaking into giggles they seem to be in perfect sync with each other.