This bride was certainly, a gem. She took time to study and sign her vow to show respect to her groom's deaf parents.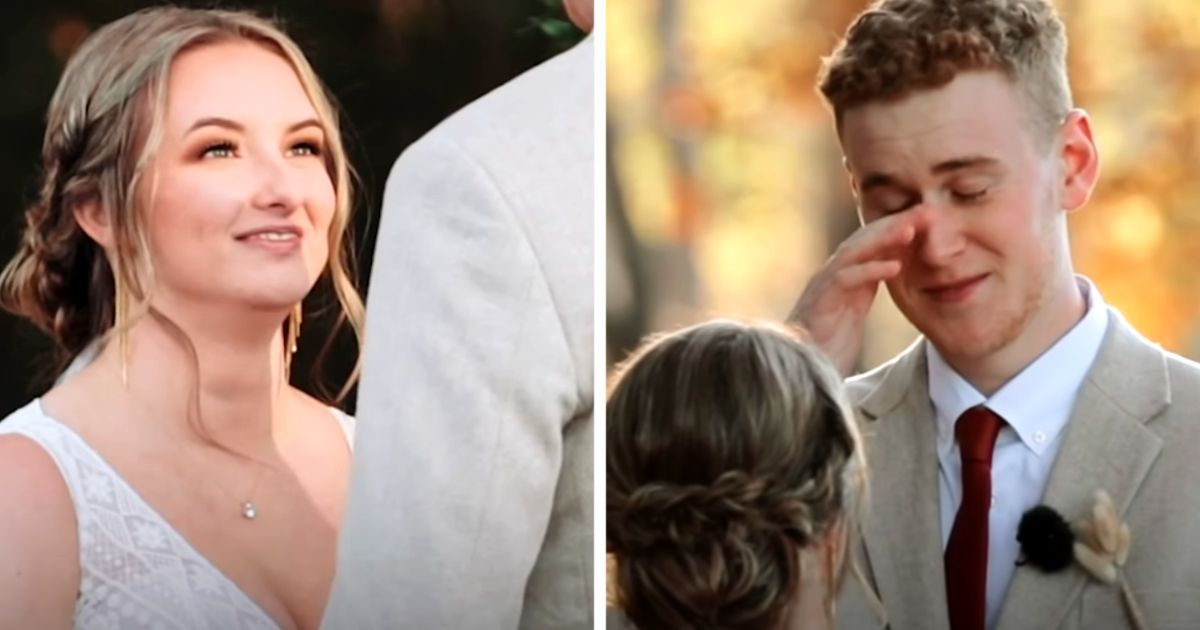 Kelsey met Michael Kulick a few years back. She knows that his parents are deaf, and he was raised using sign language. He learned to communicate with them through the American Sign Language when he was still a baby.
When the two lovers got engaged, Kelsey mentioned to him that she wanted to use sign language for her vow to show appreciation for his parents. "I wanted to do it out of respect for them and to show them all that I love them," his kindhearted bride said.
Michael forgot all about that. Then, Kelsey turned to his aunt for mentoring. "And I just basically asked her if she could record herself signing my vows. So that I could use it and practice it, and know that I was doing the right signs," she recalled. "I used that for several weeks and practiced on my own," she added.
She said that nobody knew about it, except Michael's aunt, their videographer, Chandler Smith, and her. She wanted to surprise her groom, his family, and her family as well on their wedding day.
Michael was happy to tell that his parents "thought it was super sweet." They kept on going on and on and on about how special Kelsey was and how special that moment was for them."
Meanwhile, Chandler uploaded the video on Instagram and it became viral. "I definitely [was] not expecting it to go viral. I was doing it out of like, respect for his family and him…because that's their main way of communicating," the surprised wife said.
Kelsey expressed her desire to "be fluent" with sign language to communicate clearly with Michael's family. She also "wants her kids to be able to communicate with them." She wants their family to communicate seamlessly, without barriers.
Her groom, now husband, thought that the gesture was really sweet. "It was, like, probably, the most special moment of the wedding besides us actually getting married and becoming husband and wife." Michael could not contain his emotions at that moment. He could not stop his tears from falling while his bride was signing her vow. I'm not crying, you are. There were probably, no dry eyes at the wedding that day.
Kelsey is indeed a great blessing to her husband and his family. He "found a good thing and received a favor from the Lord."