Wedding day goals are different for different brides but for Rosie Babor of Cebu City in the Philippines who recently got married, it was one clear goal in mind.
When she arrived at Santo Niño Parish in Mandaue City on Oct. 5 to marry her boyfriend of three years, Mario Perez she walked down the aisle by herself at the ceremony. Babor went down the aisle by herself without any help from family members is so impressive because she was born without legs.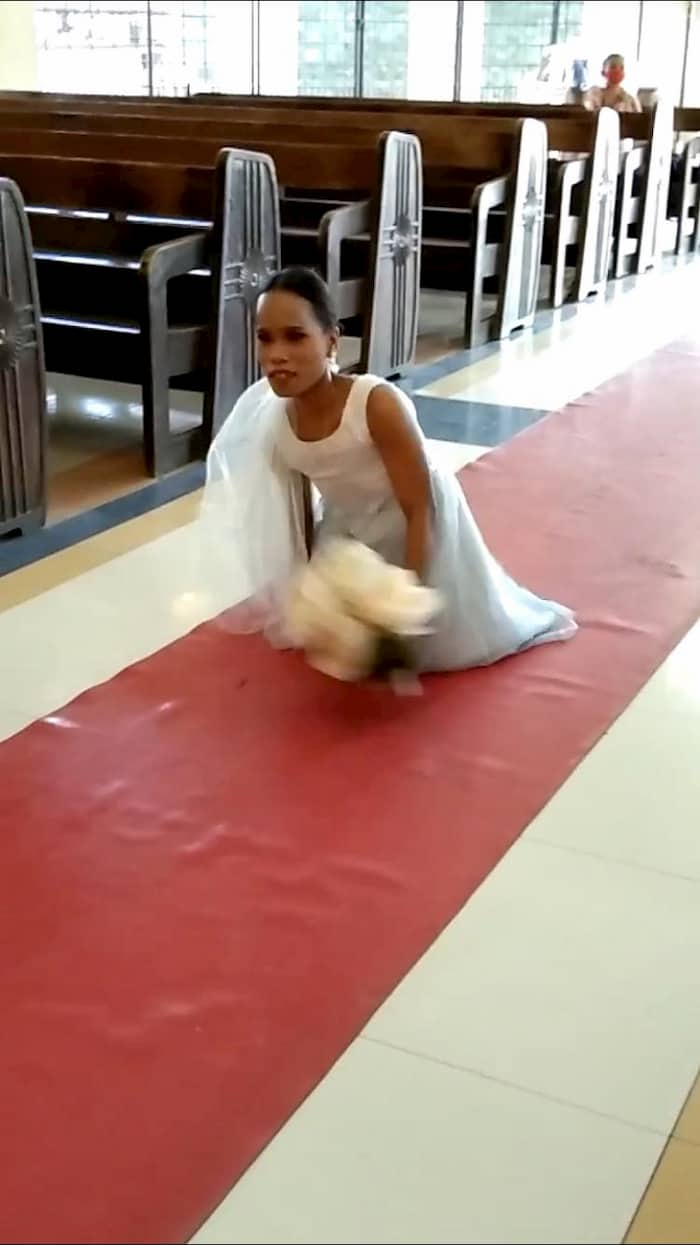 The new bride would always use a wheelchair to move around, but for her ceremony, she aimed to walk down the aisle on her own. "I wanted everything to be perfect for my wedding, so I knew I had to walk down the aisle," Babor said. "It made the day so much more special, overcoming that small [difficulty]."
The pandemic caused a change in their original plans for the wedding, and a video of the bride was shared by her friend Arvin Sumagang saying that by getting herself down the aisle she had fulfilled "every girl's dream." He added, "We are happy that the wedding was finally pushed through," he said. "They had to cancel several plans because of the pandemic."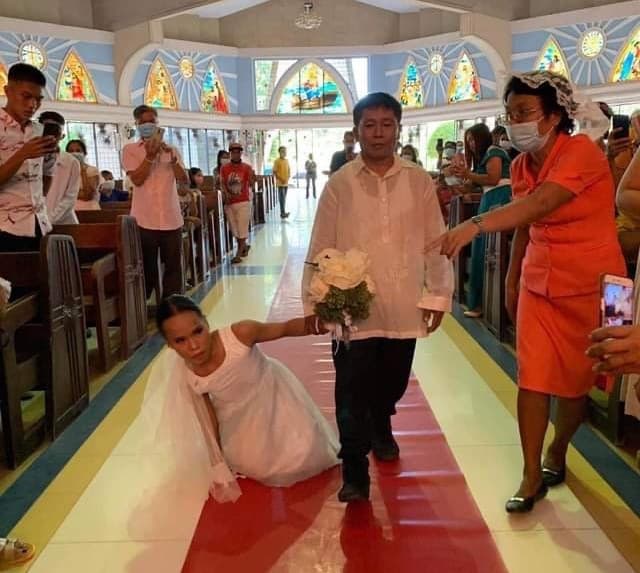 "Their story is inspiring, and I am happy that they found each other," Sumagang said. "Newlyweds Rosie Babor and Mario Perez proved that love knows no boundaries when they tied the knot at the Sto. Niño Parish on Monday," various newspapers stated.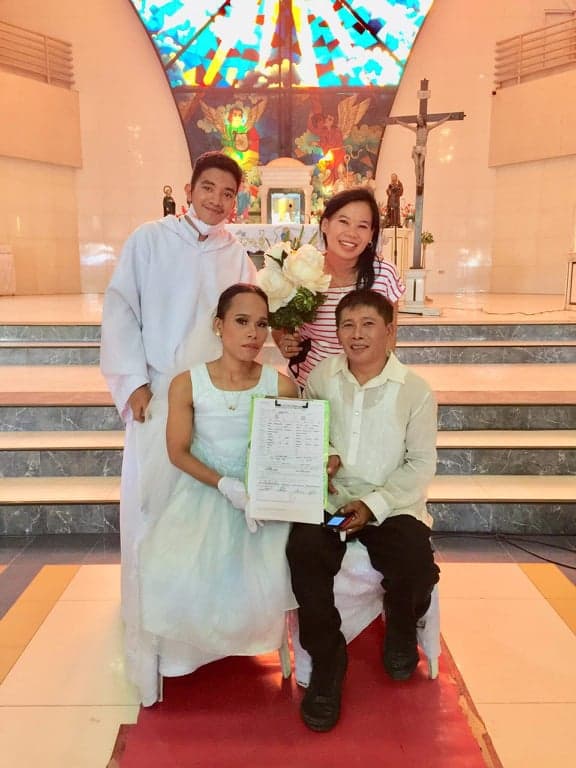 "According to the Sakristan Mayor of the parish, Arvin Sumagang, they are now allowed to hold public weddings, provided that the ceremony is attended by a limited number of guests of around 20 to 30 people," the post said.
Congratulations to Rosie and Mario and may God bless them with a lifetime of love and joy.