One mom whose heart was broken when nobody signed her son's yearbook, decided to turn to social media for help and what happened next will blow you away.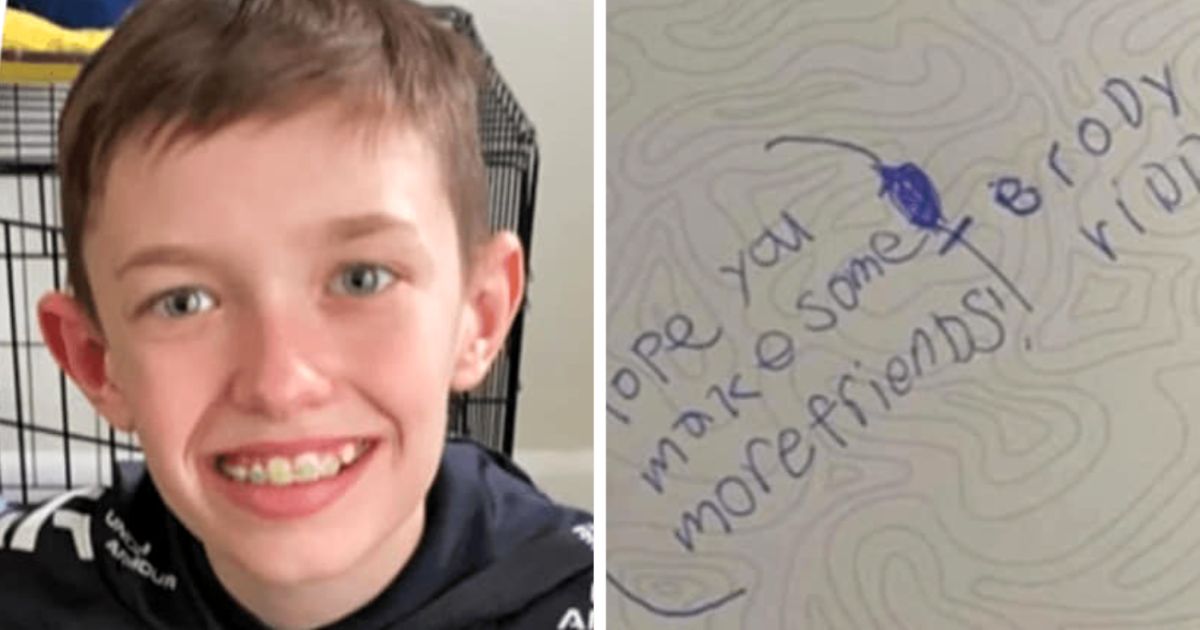 Cassandra Ridder's son is a 6th grader at The Academy of Charter Schools in Westminster, Colorado, and has faced incessant bullying by his classmates this year.
Brody said, "They just annoy me to the point where I cry at lunch and I just have to leave early and it's getting on my nerves and recently they started getting physical and I don't like it," he said.
But the boy was still optimistic that his classmates would sign his yearbook at the end of the school year, sadly that didn't happen and he returned home disappointed and showed the yearbook to his mom.
His yearbook was signed by two teachers and only two or three students had signed it. "I went up to people and I asked them can you sign my yearbook and some of them were like no," he recalled.
This attitude from his classmates made Brody feel really bad and apart from the half-hearted signatures from a few classmates, he wrote a message to himself, "Hope you make some more friends. – Brody Ridder."
Any mom looking at that would feel the pain of her child, and so did Cassandra, she said, "It honestly broke my heart." She added, "And that was really hard to see and read as a mom."
That pain made her turn to social media and she shared a photo of her son's message on the Facebook page for parents of the school. As the image was shared and seen by others, a couple of high schoolers reached out saying they wanted to help out.
Upperclass student, Simone Lightfoot said, "It's so fun having everyone sign your yearbook and for this kid to only have people sign their names in his yearbook, it's just soul-crushing."
"It was really heartbreaking to see people just sign their names like just the bare minimum," another student, Joanna Cooper explained.
These school seniors decided to help Brody whom they had never met, "We all just started planning that the next day we were going to go sign this kid's yearbook," said Logan South.
The high schoolers kept their word and soon Brody Riddner ended up with over 100 new signatures! Most of them had left some encouraging messages for him and had helped lift his sunken spirit. "It just made me feel better as a person. I don't know how to explain it. It just makes me feel better on the inside," Brody said.
The one who was most happy was his mom Cassandra, "It made me feel like there's hope for the school, there's hope for humanity and there's a lot of good kids in this world," Cassandra said.
We hope this story has uplifted you and given you hope in humanity, there will always be good and evil in this world, but it is up to us to side with the good and shun the bad.