This sweet and short interview of two brothers, Griffin and Turner who have nothing but love and appreciation for one another is winning the hearts of people and is a beautiful example of brotherly love.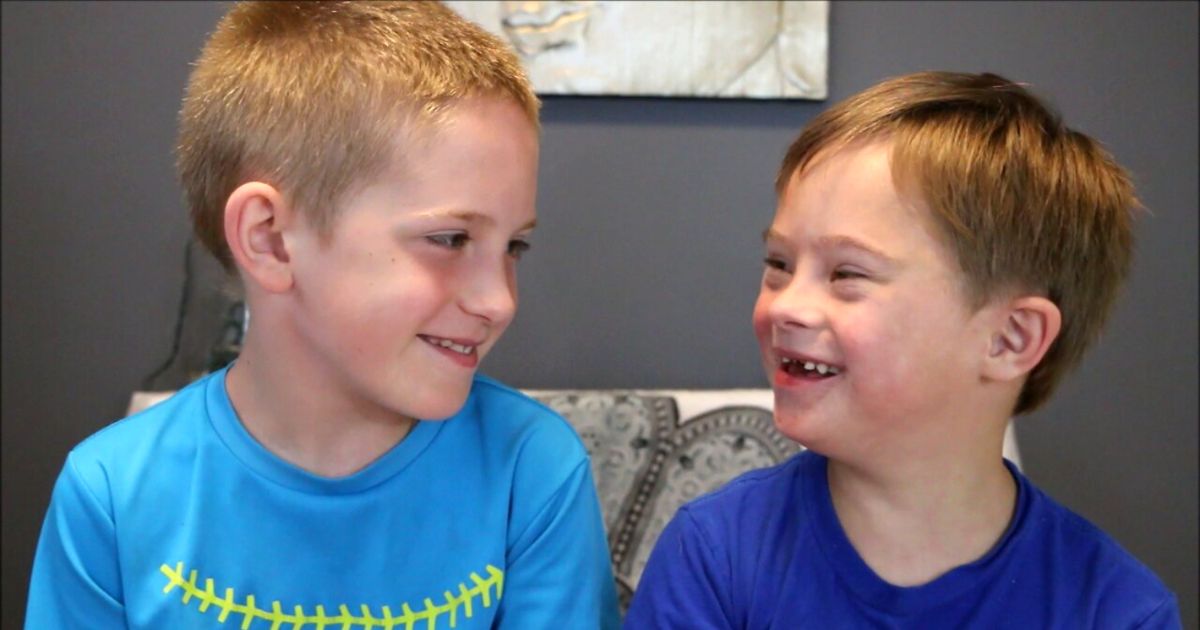 Griffin is the big brother of Turner who has down syndrome and they both share a strong bond which is evident from the way they talk about each other.
When asked what was his favorite thing about Turner, Griffin answered, "That he's my brother", he turns to the side and looks at Turner lovingly, and added, "It makes me feel good to have a brother like him."
Turner could be heard saying, "I love you' and when asked the reason for his love by Griffin whom he lovingly calls Biffin, he said, "Because you make me laugh [so hard]".
Griffin says his younger brother has the best laugh in the world. Seemingly touched by his brother's compliment, young Turner gets emotional and hugs his big brother around his neck.
When asked if they will still be laughing and having fun when they are older, Griffin confidently says that they will be doing even more.
"Yeah, definitely, if we are doing a lot now, I'm pretty sure we are going to do it in the future," Griffin explained.
"I love Biffin," Turner says as he leans on his brother's shoulder and kissed his cheeks.
The two brothers agree that the best thing about being brothers was 'everything'. And that they argue just like any brothers would. Turner loves to tackle Griffin and proudly declared that he usually wins their wrestling matches. Griffin, on the other hand, knows that letting Turner win is the best way to show his love for him.
"He is my best friend. I tackle him. I beat him. Me won, me awesome" Turner says as he puts his hand on his brother's back.
"Kind and loving," Griffin says when asked what they would be like when they grow up to be adults.
Such a beautiful reminder that family is truly everything, and that the love of a sibling can bring so much joy and happiness to life. We pray their love continues to flourish, and that Griffin and Turner always remember how blessed they are to have each other as brothers.
WATCH: Boy With Down Syndrome Has An Older Brother Who Loves Him