There are many heartbreaking stories of desperation and suffering during these times of COVID-19, but there are sweet acts of kindness too which are warming hearts all over the country.
One such act was by a 17-year-old grocery store cashier who helped a senior shopper named Layne McKeel who wasn't able to leave his house much since the start of the novel coronavirus outbreaks.
He had collected his disability payment last week and wanted to buy some food and supplies from the Fresh n' Low supermarket in Georgetown, Tennessee where a young grocery store employee named Elizabeth Taylor had just finished ringing up McKeel at checkout when he was distressed to find himself $33 short of his final $173 bill.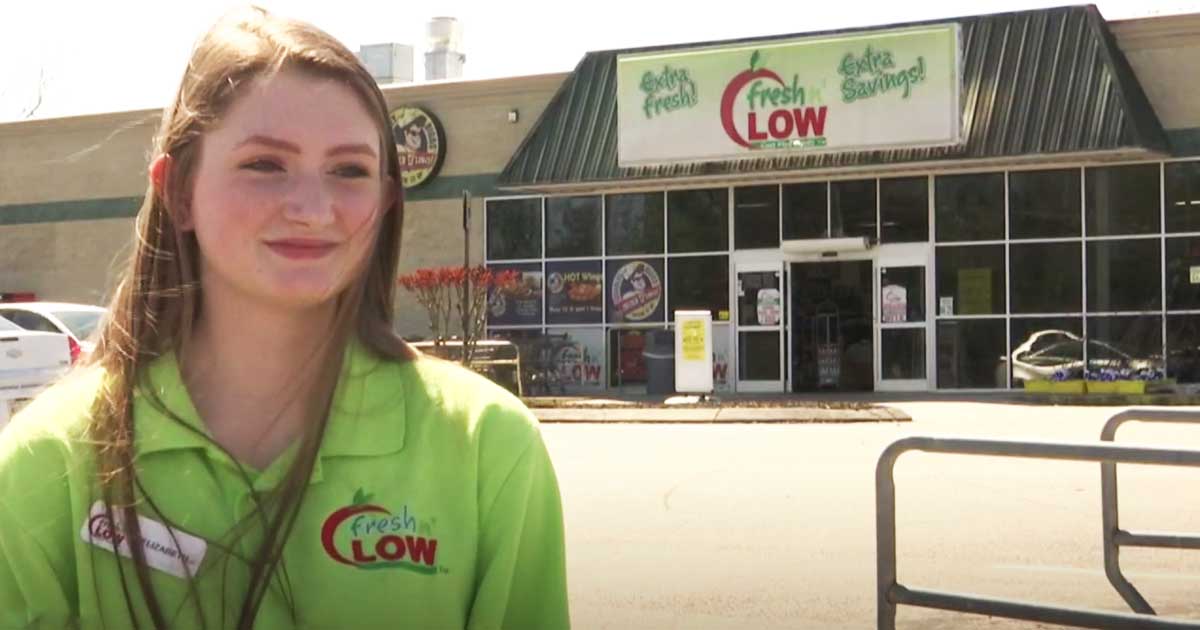 After telling Elizabeth about it, McKeel was just going to start removing some of his purchases when she insisted on paying for all of his groceries instead. "It was all essential stuff so I was just like… you know… and he was like 'what do I owe you?' And I was like no, it's fine, I'll take care of it, it's okay," Elizabeth said.
When asked why she did it, Elizabeth said, "We've seen a lot of older people, and they're all trying to buy groceries and a lot of places have run out of stuff, and so the older people are kind of taking the downfall for that. I just try to give back when I can."
McKeel was very touched by this heartwarming gesture, and called her an "angel" and "the light of day".