An 8-year-old girl who lost her mother to cancer in April was able to have a magical birthday party after her elder sister stepped in.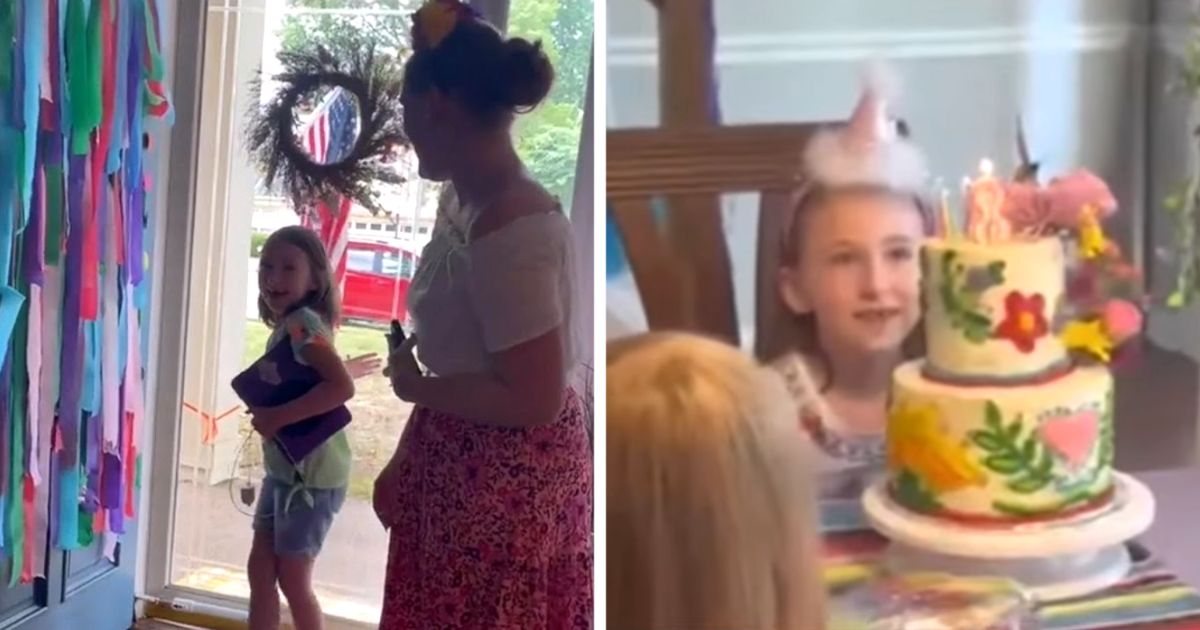 The Tennessee sisters Chloe Sexton, 28, and Charlotte Sexton, 8 had just been through a huge tragedy. They lost their mom, Jennifer, to brain cancer. As Charlotte's birthday approached, Chloe planned to cheer her little sister up with a special birthday party. She sent invitations to all her classmates. But only one person responded.
"I sent the invites out early, and I heard nothing back except from one person," Chloe said. "It upset me that I couldn't give her the birthday I wanted to."
After losing her mother, Charlotte had to attend a new school in the middle of the school year and her classmates and their parents knew of her mother's passing.
Chloe was frustrated that none of her friends responded to the birthday invites. She shared a video on TikTok about it. The video took off and got 9 million views and 30,000 comments. Strangers responded saying they wanted to attend the birthday party and even wanted to help decorate the house and get Charlotte some gifts.
"This was the first time I saw people put action behind their empathy," Chloe said.
Chloe threw Charlotte a party to remember on her birthday with balloons, presents, and lovely guests attending. Some women decorated the house and made a balloon display. Someone brought a horse from Oxford, Mississippi, for kids to have pony rides at the party.
The whole day people were dropping in, even if it was for a few minutes from all over the place. They had around 20 kids at one point in the house. Mid South Jeeps jumped in and organized a drive-by parade for Charlotte where 25-30 jeeps drove by their home, giving her gifts out their window and playing birthday music.
Chloe said, "The overwhelming support made me feel like not just a face online, but that I mattered, and my story mattered to people." She added, "She kept asking me 'Is this all for me?'" Chloe said. "There was so much excitement; her eyes were so big."
The young girl never had a party like this since her mother was ill for 11 years. "Charlotte did say to me 'I think mommy would've loved today' after the day was over," Chloe said.
There is so much joy and happiness when people choose to be kind to one another. Let us never stop being good to each other because our Lord and Savior Jesus Christ told us to love our neighbors as ourselves.