A heartwarming video of a woman in China measuring a piece of cloth on a stray cat is becoming viral on social media.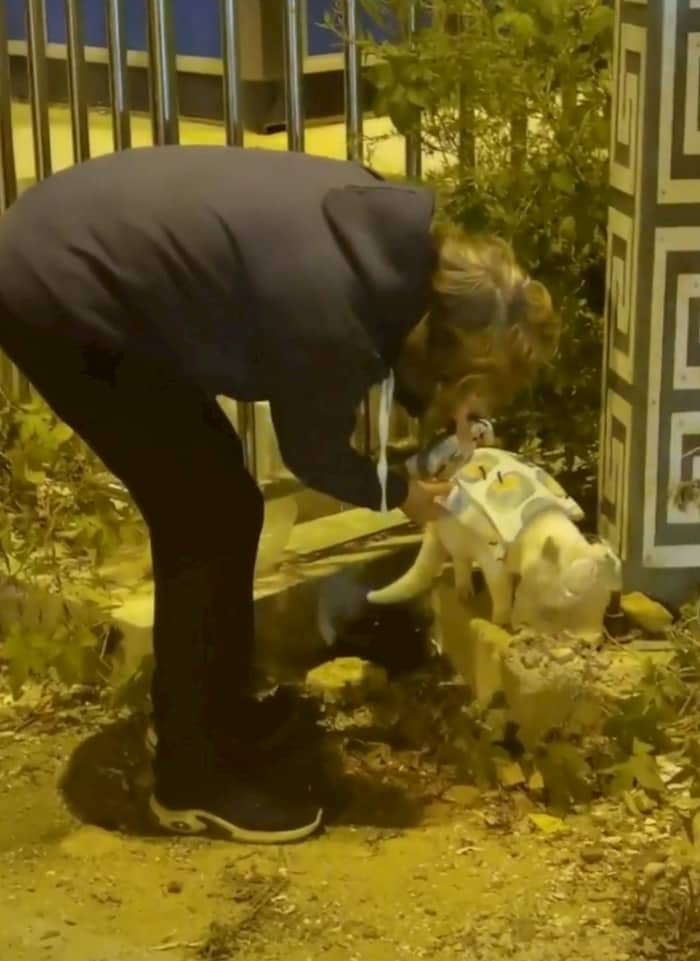 Act of kindness
The woman was trying to make a coat for the animal ahead of winter, according to bystanders. The 35-second clip was captured on camera and shared on Douyin, the Chinese version of Tik Tok where it got about 1.5 million views and 130,000 likes.
There is no dearth of good people even today in the world and this was proved when the Good Samaritan checked if the cloth would fit the cat because she wanted to keep the stray warm in the winter. The incident took place on October 25 in Qinhuangdao cityQinhuangdao city, in northern China's Hebei Province.
Good Samaritan
Ms Liang Yi took the video of the heartwarming incident while she was strolling around with her husband and spotted the elderly woman looking after the moggie, a regular in the area. She said that as the temperatures were soon falling below zero degrees Celsius (32 degrees Fahrenheit).
The elderly woman can be seen bending downwards as the stray was eating food from a plastic bag. She then took out a piece of felt and put it around the cat's body to see if it would fit which moved Ms Liang to capture the scene as she was 'particularly moved' and called her actions 'full of love'.
Important message
The Good Samaritan was also looking after six stray dogs in the neighborhood according to Ms Liang who wants to build a warm bed for the cat after being inspired by the lady. 'I would like to urge the public to pay more attention to stray animals,' Ms Liang said, 'Even if you don't love them, please don't hurt them,' she urged.