A choir of 900 voices united to create an awe-inspiring spectacle of faith. Each unique voice, blending harmoniously, echoed the lyrics of the timeless gospel hymn 'Oh Happy Day,' weaving a tapestry of hope and redemption that reverberated through the ether.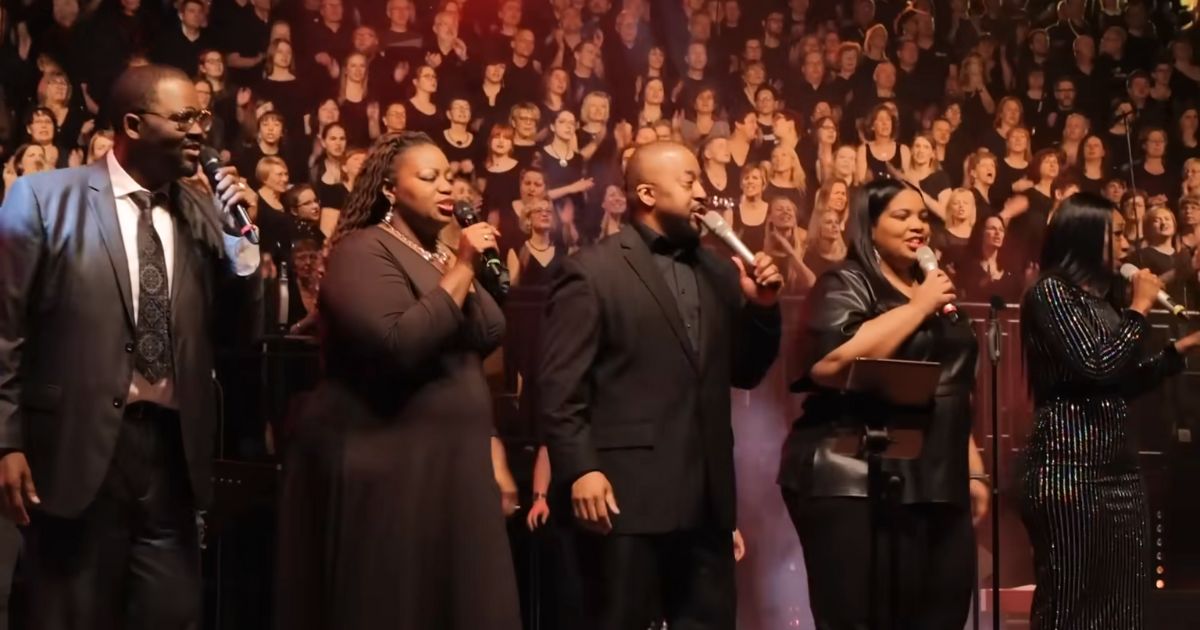 Indeed, the burdens of sin have long cast a shadow upon the world, ushering in an array of miseries and discord. From the instance of the original disobedience, where humanity tasted the forbidden fruit, sin has unleased its turmoil on relationships, livelihoods, and societal peace. It's a tumultuous storm that has caused wars, famines, diseases, and distress.
The Grace of God, A Bridge Over Turbulent Waters
Despite the darkness that sin brought into the world, the divine love of God prevailed. In the greatest act of compassion, God, through His son Jesus Christ, provided humanity with an escape from sin's clutches. On the cross, Jesus became the ultimate sacrifice, erasing the boundaries set by disobedience, and reuniting us with our heavenly Father.
When Jesus washed
He washed my sins away
Oh, it's a happy day
The singers make a joyful noise unto the Lord, expressing their gratitude for the transformative power of His love. Each voice is a testament to a life touched by His grace, a heart cleansed by His mercy.
And as the hymn implies, the day Christ enters one's heart, washing away the stains of sin, is indeed a 'happy day.' The choir's beautiful rendition of 'Oh Happy Day' is not just a hymn but a declaration of their joy and the heartwarming power of salvation.
"Make a joyful noise unto the Lord, all ye lands. Serve the Lord with gladness: come before his presence with singing" Psalm 100:1-2.