In a remarkable act of service and selflessness, a group of young men found themselves demonstrating the spirit of Jesus Christ's teachings during a church camping trip. The boys, ages 11 to 15, embarked on a trip in the Utah wilderness, learning valuable life lessons and unknowingly preparing for a test of character that would come in the form of a stranger in need.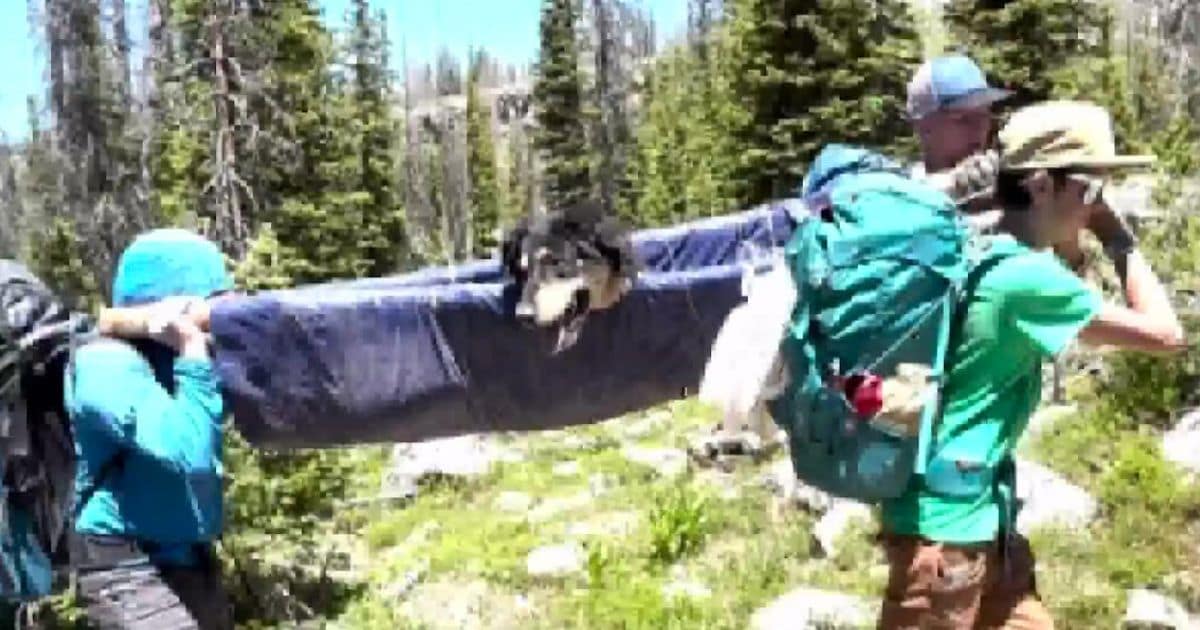 According to KSLTV, this group of boys was enjoying the tranquility of the wilderness, participating in various devotional activities. "We had a bunch of, like, devotionals about being, like, one heart and one mind," 14-year-old Spencer Brown said. However, their adventure was soon to take an unexpected turn as two strangers approached their campsite on the last day.
The strangers were a father and son, desperately seeking assistance for their injured dog, Otis. They explained that their beloved pet had hurt its paw and was unable to trek the more than four miles back down the trail.
Despite the complexity of the situation, the boys were quick to devise a solution. They ingeniously constructed a makeshift stretcher using logs, zip ties, and a tarp, upon which they carefully placed the injured dog.
The real test began when they embarked on the arduous four-mile journey back down the trail. Jeff Eaves, the group's adult chaperone, detailed the challenges of their endeavor. "We all have heavy backpacks," he explained. "We're also trying to carry this dog. We're going up super steep hills. So, super rocky, and you're trying to go side-by-side on this single path trail, and so you're a lot of times you're off the path."
The physical toll of the journey did not deter the group. "What was going through my mind? I got to do this. These people are in need," 12-year-old Wyatt Brouwer said, echoing the sentiments of his peers. Through tireless teamwork, the boys successfully transported Otis down the hill to where professional help could be sought.
"When somebody asks you to help, you help. And not try to make excuses," Spencer said. "And it's going to be hard. You just have to push through it. You have to believe you can."
"Each of you should use whatever gift you have received to serve others, as faithful stewards of God's grace in its various forms." – 1 Peter 4:10.