In an act that beautifully marries love and devotion, both for each other and for family, a newlywed couple decided to relive their wedding day. The touching reason? To make sure the bride's 91-year-old grandmother, who is living with Alzheimer's, could be part of their special occasion.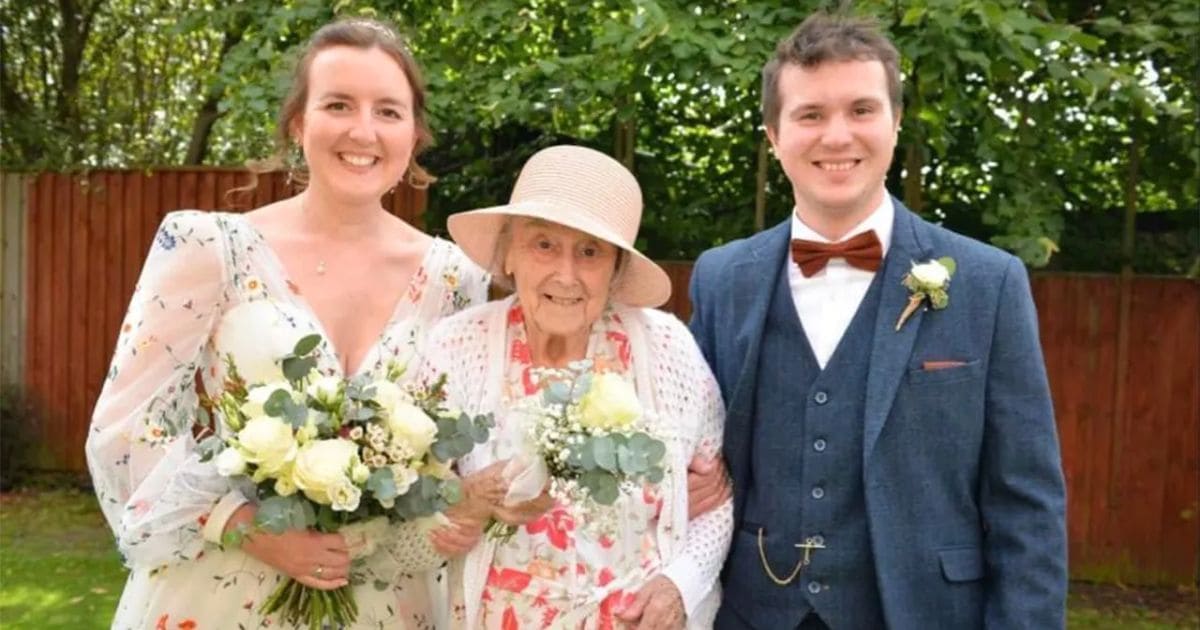 Childhood sweethearts Will and Rebecca Heppell first exchanged vows in a scenic ceremony in the Cotswolds in front of 60 friends and family. The newlyweds, both 26 and educators by profession, then decided to hit the road two weeks later to recreate their nuptials. This wasn't for an encore of their love but to bring the joyous occasion to the bride's grandmother, Peggy Dracup, who lives in a senior care home in North Yorkshire.
After a honeymoon in Kenya and Mauritius, the couple chose to perform a second, identical ceremony in the grounds of Osborne House, the senior care facility where Dracup resides. The staff at Osborne House initially thought the grandmother would not manage the long journey to the Cotswolds, where the couple had initially tied the knot. This did not deter the Heppells, who were committed to making sure their grandmother witnessed their union.
Said Rebecca Heppell, "It was a really special day and [it was] great that my grandma could be part of it. She was overjoyed." Reflecting the deep connections that can persist even amid the fog of Alzheimer's, she added, "Her memory isn't great, but she knew who we were … and she kept saying how beautiful my dress was."
To ensure the day was just as magical the second time around, the couple went to great lengths to replicate every detail, decorating the venue in the same manner and repeating their first dances with the same pose.
"It was doubly magical, because we were reliving the original ceremony," said groom Will Heppell.
Mother of the bride, Helen Harrison, felt the day was a rousing success not just for the couple but for her mother, Mrs. Dracup. "It was hugely important for Rebecca that her grandmother should be present to be part of the celebration and it was a wonderful day," Harrison said. "My daughter looked fabulous and her grandmother commented on the beauty of her dress. It was delightful to see my mom interacting with so many people, smiling and laughing and having all her family around her."
Everyone at the care facility also came together to make the day special. "The events manager went above and beyond and created a magical setting and made a spectacular wedding cake adorned with handmade sugar roses," Rebecca shared. The day concluded with a lavish buffet, courtesy of the chef at Osborne House, who went "above and beyond anyone's expectation," according to Harrison.