A police officer's promise to a homeless man to get him off the streets onto the golf course is winning the hearts of social media users.
Manchester cop Justin Maguire went above the call of duty when he promised Mark Yphantis to transform his situation.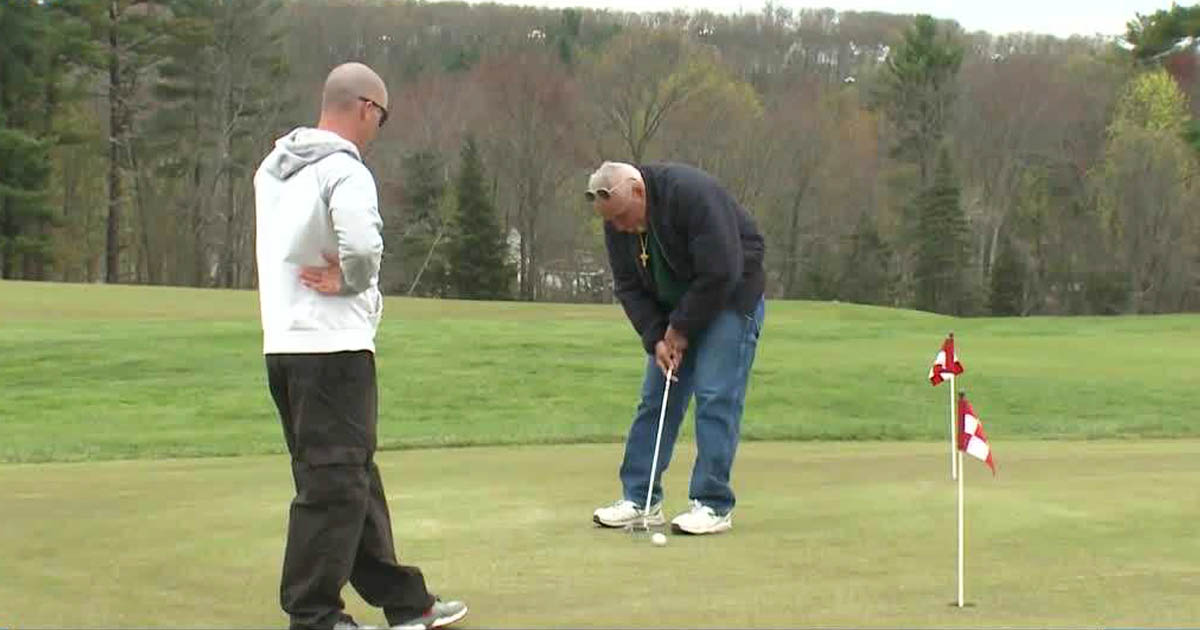 "Mark was an alcoholic," Maguire said. "I arrested him four or five times."
"When my ex passed away, Susan Marie-Lumbard, I started drinking every day," Yphantis said.
Maguire and Yphantis have a common factor: golf.
So to help Yphantis get a hold of his life again, Maguire told him to remain sober so that he'd take him golfing.
"I kept that in the back of my mind," Yphantis said. "And finally I said, 'I think I'm going to do this.'"
So in January, Yphantis checked into rehab and has been sober for 109 days.
Thanks to generous donors, Yphantis got new clubs and played 10 rounds at Derryfield Country Club.
"I want him to practice," Maguire said. "If we get some nice weather, at some point, maybe mid-summer, I'll pick him up and we'll go play golf."
Yphantis said he's holding down a job and has a place to live.
"It's a lot better than being the way I was four or five months ago," he said. "But that's old news now. Now, it's time to look forward so I don't see what's behind me, you know?"
Yphantis is grateful to Christian After Care Ministries and Helping Hands for keeping him sober.