Check out this latest single by Sounds Like Reign as they sing a beautiful hymn praising Jesus Christ, 'Crown Him With Many Crowns.'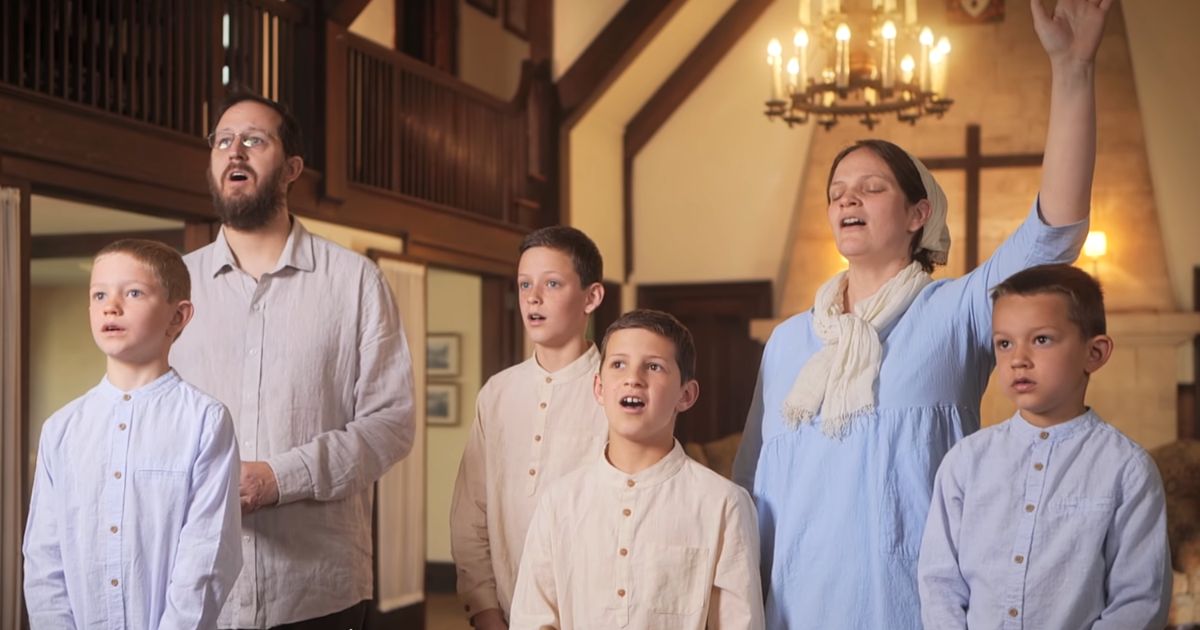 The anointed musical family of Bracken and Lindsay Kirkland make up the Sounds like Reign team who have a YouTube channel where they share their music.
The North Carolina couple has been married for 12 years and has 6 boys and recently welcomed a new baby girl into their family.
Brackin Kirkland is a musician, composer, and sound engineer who likes to point others to Christ through his music.
Lindsay is a wife and full-time mother who is gifted with an angelic voice and loves to breathe freshness into old hymns and new songs with her singing talent.
Crown him with many crowns,
the Lamb upon his throne.
Hark! how the heavenly anthem drowns
all music but its own.
Awake, my soul, and sing
of him who died for thee,
and hail him as thy matchless king
through all eternity.
The music of Sounds Like Reign can be described as an exploration of faith in God with beautiful backgrounds and meaningful lyrics.
Today as they sing an uplifting cover of the hymn 'Crown Him With Many Crowns' we can feel the anointing and presence of the Spirit of God with us.
Revelation 19:12 "His eyes were as a flame of fire, and on his head were many crowns; and he had a name written, that no man knew, but he himself."