An Idaho man used part of his stimulus check to leave a $600 tip for a restaurant server at a local restaurant.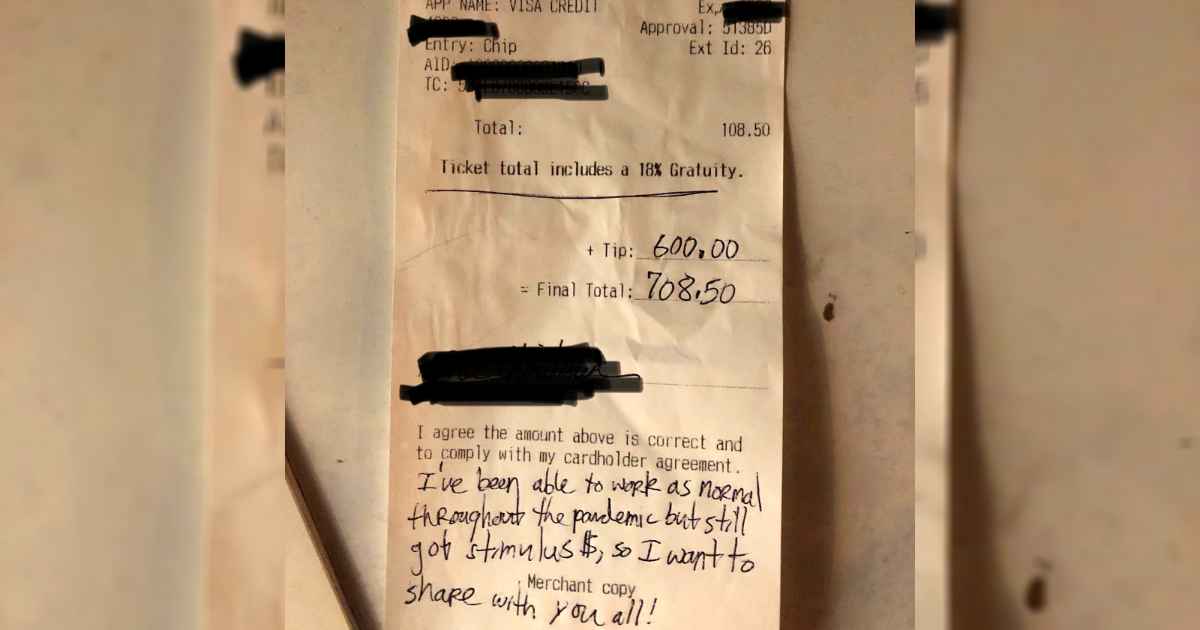 Gramercy Park Pizza & Grill in Meridian, Idaho, shared about it on Facebook recently.
The man left a $600 tip on a $108.50 meal, even there is an 18% tip on the ticket total by the restaurant.
He also left a note saying that he wanted to share some of his remaining stimulus money with the restaurant. "I've been able to work as normal throughout the pandemic, but still got stimulus $, so I want to share with you all!" he wrote.
The restaurant thanked him in its Facebook post on Monday, "Thank you! Thank you! Thank you!" Gramercy Park Pizza & Grill wrote. "This amazing patron tipped one of our long time servers $600! Please read the note he left!"
It went on to say, "There is kindness all around us, you just have to open your eyes to it!" the restaurant added. "We also live in an amazing city that promotes "kindness and compassion. Be thankful to be here in this beautiful place!"
Proverbs 19:17 "Whoever is generous to the poor lends to the Lord, and he will repay him for his deed."