St Petersburg Walmart Cashier, Tatyana Holmes said she lives by an important motto: "Be kind to others and treat people the way you would want to be treated."
She truly proved that she practices what she preaches when one Thursday morning a customer fell short of paying the entire grocery bill.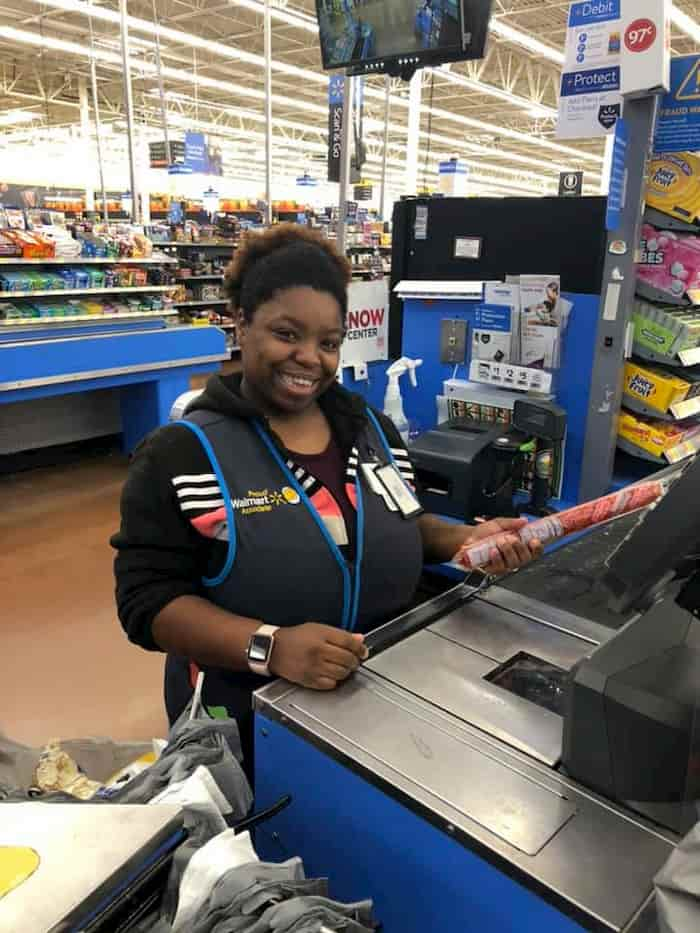 "It was a regular Thursday morning and a customer came in my line and her bill came out to $83." But the customer was short by about $5.
Hearing the price difference, the next customer in line, Kim McNinch, said she would cover the difference, but Holmes had already paid for it. She said she did it because she was thankful she still had a job and wanted to help both of them out.
"Both customers were overwhelmed and shocked," Tatyana said, "If I have the change or the money, then I want to help you. It's just the person I am, acting out of kindness that's just how I was raised."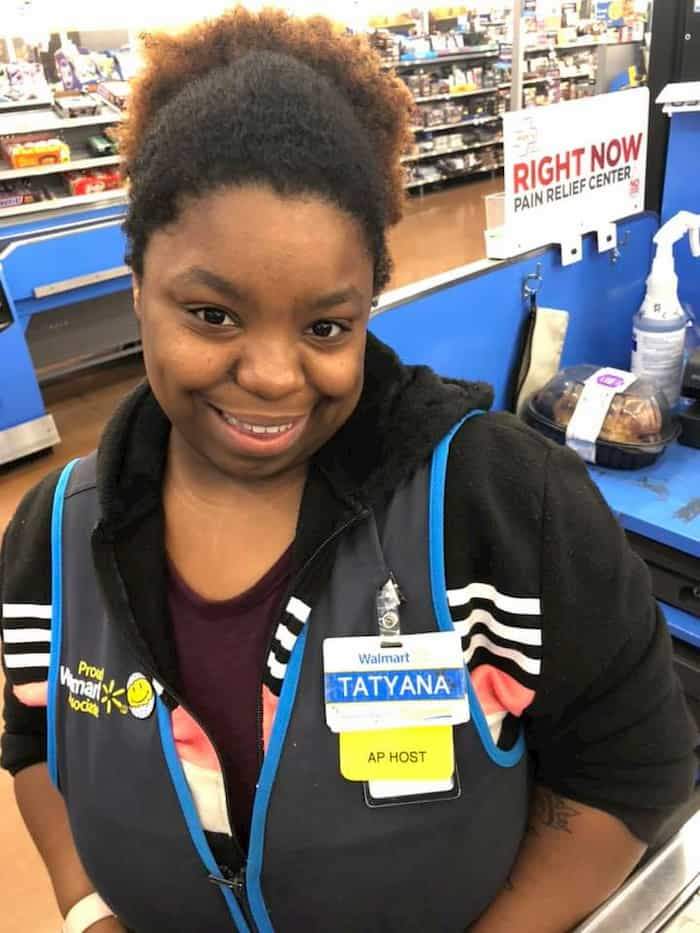 This act of kindness brought McNinch to tears, inspiring her to write a Facebook post explaining the incident: "Once again we are reminded there are good people out there that are still lucky enough to have a job and are sharing our struggles without judgment."
"I was always taught to help even if people are not struggling, whatever small act I can do I will," Holmes said.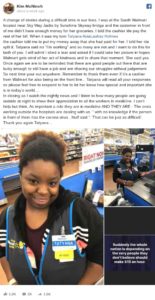 The Facebook post had more than 1,400 shares and almost 2,000 comments all praising Holmes for her kind act, renewing hope in so many during this trying time. We can all be Tatyana in this time of crisis if we pay it forward whenever we can.