A Colorado police officer went above and beyond for an young boy by donating her organ and paying his medical bill.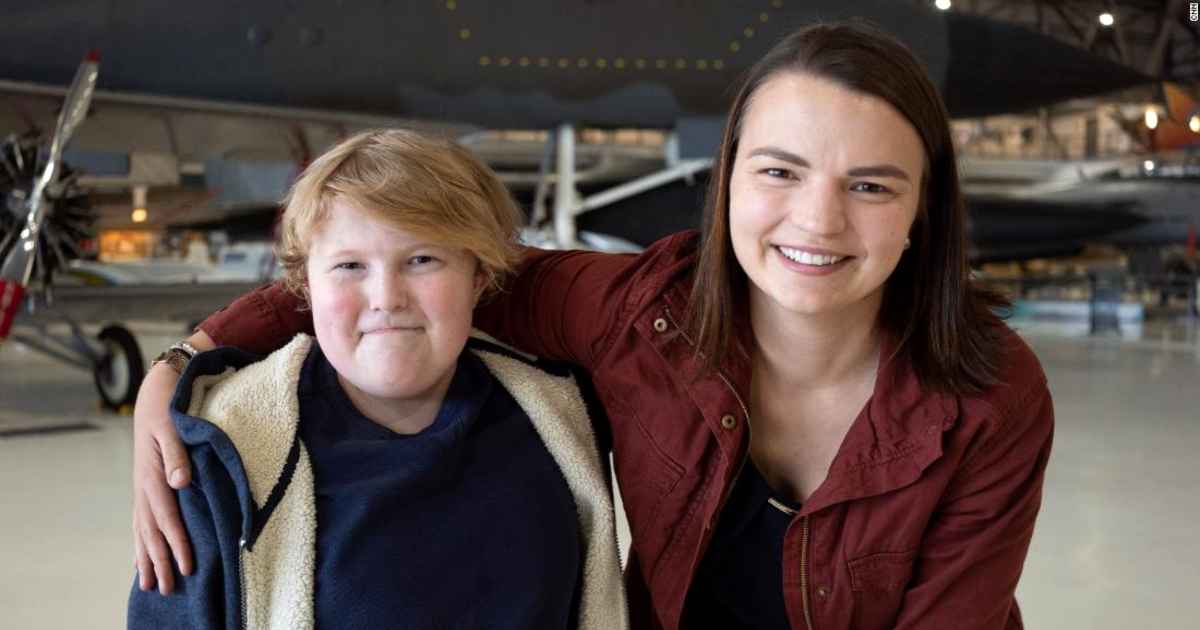 12-year-old Clyde Hoffman was born with a rare genetic disorder known as Alagille syndrome, which affects the liver, heart, and kidneys. The symptoms may greatly vary depending on how severe the condition is.
Despite the odds, Clyde had an active childhood. But things began to get worse during the spring of 2018.
"He was having a hard time eating enough calories to really keep himself active," said his father, Mark Hoffman.
"It was hard to concentrate, and he'd be really tired," explained Melissa Hoffman, Clyde's mother. "His liver was probably functioning at 10%."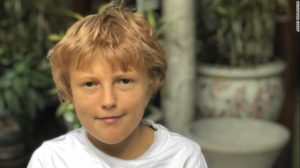 Doctors discovered Clyde had severe liver disease and needed a transplant. In June 2018, His name was put on the waiting list to find a life-saving donor.
"They (the doctors) made it clear to Clyde what the consequences were if he didn't get a liver," Mark said.
"He would have died for sure," Melissa added.
Less than a month after his name was added to the transplant list, the Hoffmans received the good news from doctors: A healthy stranger was willing to donate a new liver to help save the young boy. That kind-hearted person was Officer Carolyn Becker, a six-year veteran of the Broomfield, Colorado, Police Department and a mother of two.
"I know it's in my nature as a person to want to help even people that I don't know," said Becker
On August 6, 2018, doctors successfully transplanted a third of Becker's liver into Clyde. The Hoffmans immediately noticed an improvement in Clyde. His yellowish complexion faded away and his appetite became normal.
"The first time I ate a meal, I ate all of it," recalled Clyde. "I had an appetite again, and that was amazing."
The Hoffmans were amazed by the selflessness of the donor. Mark Hoffman recalled the day of Clyde's surgery he looked over to the wing of the hospital where Becker was having part of her liver removed and felt a connection with her.
"It's a pretty incredible gift," said Dr. Shikha Sundaram, medical director of the Pediatric Liver Transplant Program at Children's Hospital Colorado. "I've been in this field for a long time, and yet, when I think about it, it really makes me very emotional. I really can't think of anything more selfless that somebody could do."
Seven months after the surgery, Becker received a card through the medical team that performed the transplant. It was a thank-you note from the 11-year-old boy.
"Dear Donor, Thank you so much for my chance at a new life," the letter started.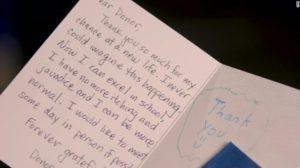 The card also contained his school photograph with only his first name written on the bottom. This inspired Becker to investigate more about Clyde. During the search, she found an online fundraising campaign set up by Clyde's family to help with the huge medical bills and ongoing treatment.
"It was really painful to hear," Becker recalled. So, the police officer came up with a simple way to help.
"I decided to stand on the side of the road with a sign — much like panhandling — and just rely on the generosity of my community to help this family out," she said.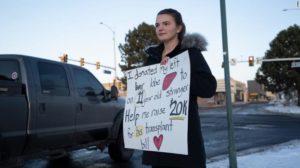 During the summer and as the seasons turned cold, Becker stood along busy roads with a sign that reads: "I donated my left liver lobe to an 11-year-old stranger. Help me raise $20k for his transplant bill."
Amazingly, Becker raised more than $10,000 in just a few months. She sent it into the Clyde's family as an anonymous online donation.