It was heartwarming to see a cyclist stop during practice session to help save the life of a dying dog by carrying it on his own back.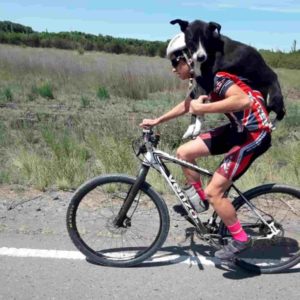 The cyclist from Argentina, carried the dog on his back after finding it abandoned and dehydrated at the side of the road.
A video of the incident from southern Argentine province of Rio Negro was shared on Facebook by sports training group Marican Team, which describes itself as an organisation which prepares athletes by offering custom planning to achieve better performance.
Three cyclists from the town of Villa Regina were cycling together when they saw the abandoned dog lying in the middle of the road.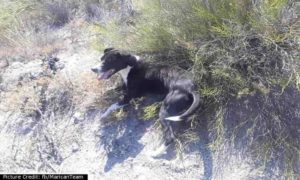 The dog looked dehydrated and disorientated and was carried by the cyclists, Rodri, Alan and Emiliano, to town. It is unclear as to who is caring for it at the moment.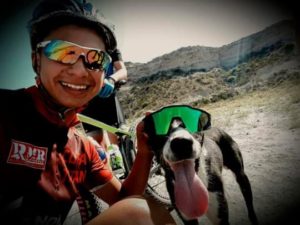 The cyclist who carried the dog on his shoulder received praises on social media, with some saying, he had 'such a big heart' and thanked him 'for being so kind and looking after our four-legged friends.' We agree that he is a real hero for being so selfless and caring towards the dog and rescuing it during his training time.
Watch: Cyclist Saves Dehydrated Dog By Carrying It On His Back To Town