The sight of our national flag flying in all its glory and the national anthem being played in the background is enough to stir patriotism in any American heart.
Lawyer, Francis Scott Key, wrote the poem now known as "The Star-Spangled Banner" after commemorating the victory of our forces over the British.
Recently when the audio was not playing the National Anthem during a high school basketball game in Ohio, one patriotic American dad stepped in to intervene.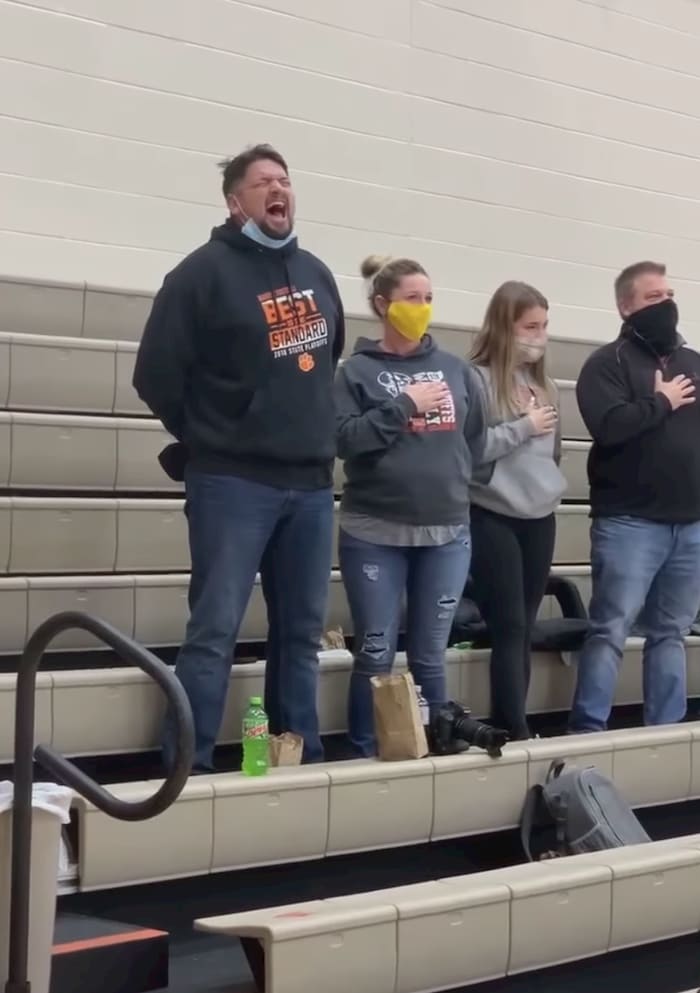 "It got quiet and a little awkward then out of nowhere Ezekiel's dad Trenton steps up big time and sings with no mic, no music, just talent!"
Our hearts are warmed on seeing this dad proudly singing the national anthem and displaying his love for the country during these times.