Emma Mae McDaniel and her dad sing a beautiful duet of timeless Christian hymns, 'Jesus Paid It All' and 'Blessed Assurance'.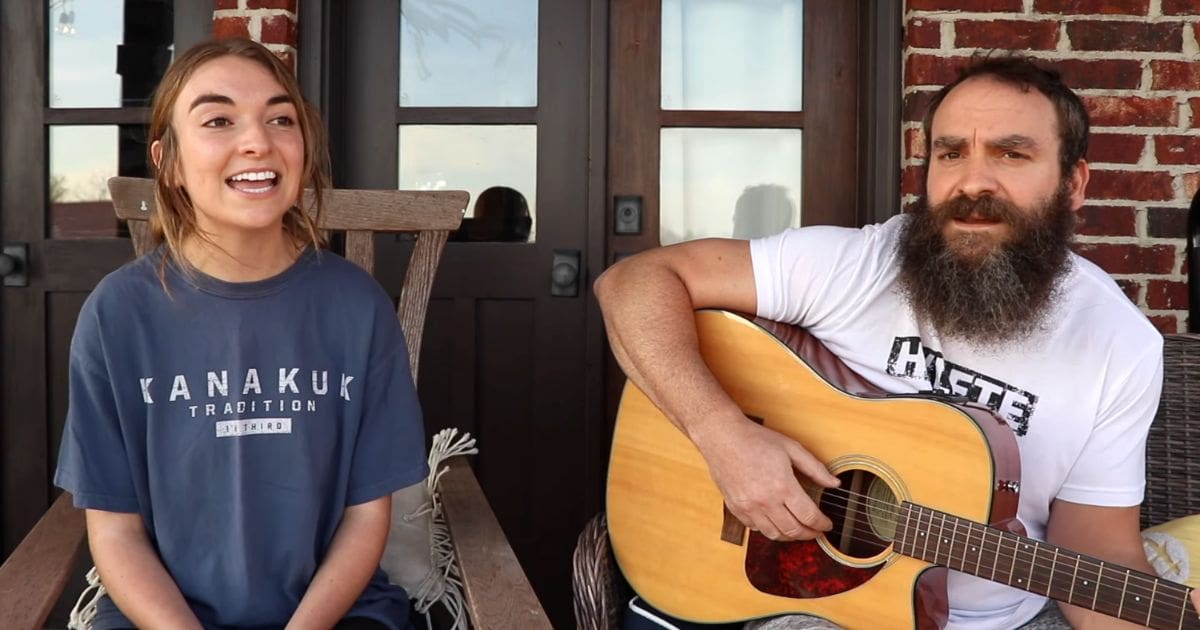 The acoustic rendition of the songs, filmed on their back porch is simple and raw, nothing fancy, but powerful enough to draw the attention of the listeners to the truths in the lyrics of the song.
I hear the Savior say,
"Thy strength indeed is small,
Child of weakness, watch and pray,
Find in Me thine all in all."

Jesus paid it all,
All to Him I owe;
Sin had left a crimson stain,
He washed it white as snow
'Jesus Paid It All,' was written by Elvina Hall in the 19th century. The hymn expresses the Christian belief that Jesus Christ paid the price for our sins through his death and resurrection, and that we are saved by grace through faith in him.
Blessed assurance, Jesus is mine
Oh, what a foretaste of glory divine
Heir of salvation, purchase of God
Born of His spirit, washed in His blood

This is my story, this is my song
Praising my Savior all the day long
This is my story, this is my song
Praising my Savior all the day long
While 'Blessed Assurance' was written by Fanny Crosby. The hymn celebrates the believer's assurance of salvation through Jesus Christ and the joy and peace that come with that assurance.
The hymn emphasizes that the believer is an heir of salvation, a gift freely given through the grace of God. The line "purchase of God" speaks to the idea that our salvation was bought by Christ's sacrifice on the cross.
Emma wrote, "We have this hope as an anchor for the soul, firm and secure…" and Jesus is our hope:) We love you and pray you are encouraged. (Hebrews 6:19)