"Fixer to Fabulous" stars, Dave and Jenny Marrs, recently revealed the incredible journey they embarked on to adopt their daughter, Sylvie, from the Democratic Republic of Congo. The process took a remarkable three years to complete, despite initial expectations of only six months.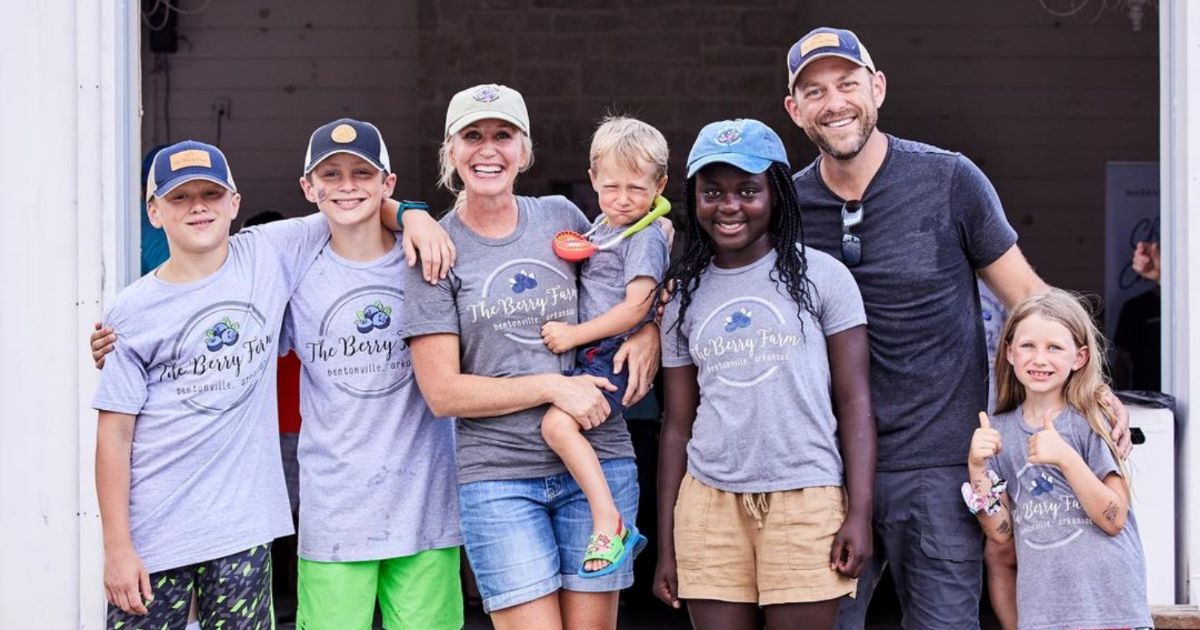 The decision to adopt came after the couple faced challenges conceiving. However, the process was paused when Jenny discovered she was pregnant with twins, Nathan and Ben. A year after their birth, Dave and Jenny resumed their quest for adoption, eventually meeting Sylvie.
Although the legal adoption process was finalized and Sylvie had a U.S. passport, the Congolese government unexpectedly suspended adoptions, leaving Sylvie unable to obtain an exit permit. Desperate for help, the Marrs reached out to various government officials, including senators and congressmen. Dave's five emotional trips to the Congo ended in disappointment, as he returned without Sylvie each time.
Amid the ongoing wait to bring Sylvie home, Jenny gave birth to Charlotte.
"I wasn't able to really rejoice in the amazing news because we were so overwhelmed with sorrow that we couldn't get our daughter home," Jenny said.
Just two months later, they received the long-awaited news that Sylvie could finally travel to the United States.
The Marrs family grew to seven members with the arrival of Luke in 2019. Although they may appear different, Dave and Jenny emphasized that their family is no different from any other, and they cherish the adoption story that brought them together.
"Adoption is a part of our family. It's a part of our story, but they're all just our kids."
Jenny fondly remembered the day they were finally reunited with Sylvie, describing it as a miracle after 602 days of waiting and praying. Inspired by their own experience, the Marrs encourage others facing challenges to remain hopeful and trust that their story is not yet complete, putting their faith in God who does not inflict pain.