A delivery worker is being hailed as a 'hero' for rescuing an elderly man who was finding it hard to cross a busy street.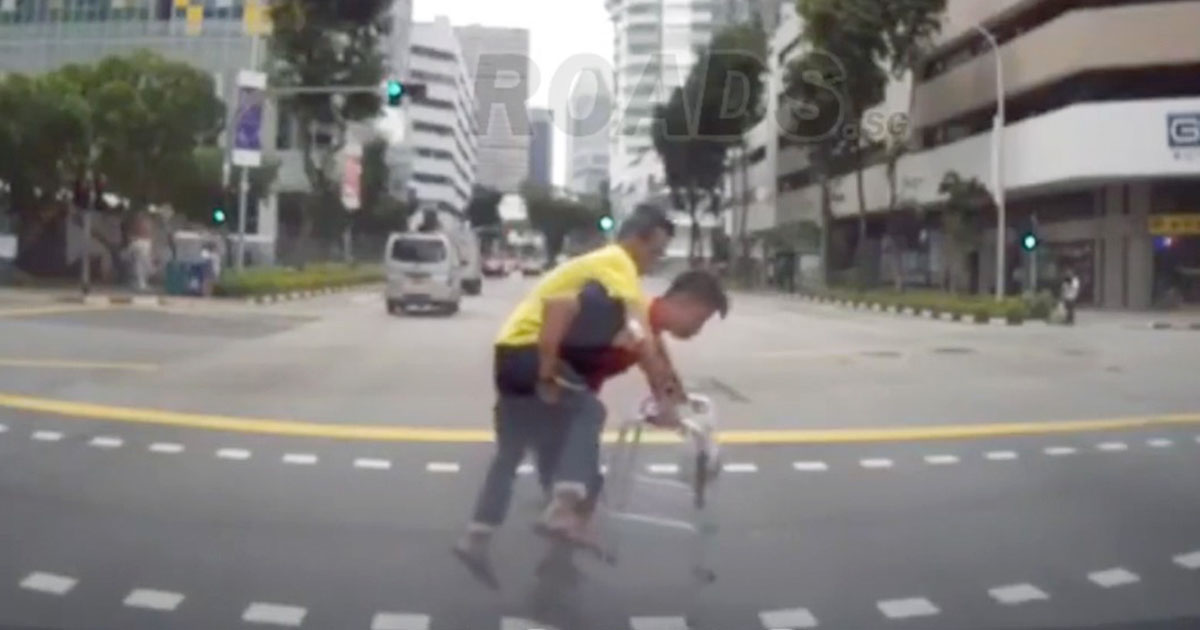 The elderly man was slowly making his way through a busy road in Singapore when the traffic light turned green.
But thankfully a nearby DHL driver saw that the old man was only halfway across the road, and so pulled his van over to the side of the road and rescued him.
The driver tried to help the man use his walker at first, but when that did not work, he just gave him a piggyback ride across the road.
Not all superheroes wear capes.

"Witnessed this kind deed this morning 17/5/19 at about 10:45am at Waterloo Street and Middle Road junction.
A DHL driver stopped his vehicle & helped an elderly person who had mobility issues to cross the road. As the traffic lights turned green this guy did the most amazing thing." – Hambali Leonardi

Video submission by Hambali Leonardi

Posted by ROADS.sg on Thursday, May 16, 2019
The heartwarming moment was captured on video by bystander, Hambali Leonardi as he witnessed the entire episode from his car.
The DHL driver is rightly being hailed as a "hero" and "employee of the year", and is winning many hearts online as well.