One Amazon delivery driver in North Central Florida is being praised after she rescued three puppies from a house fire.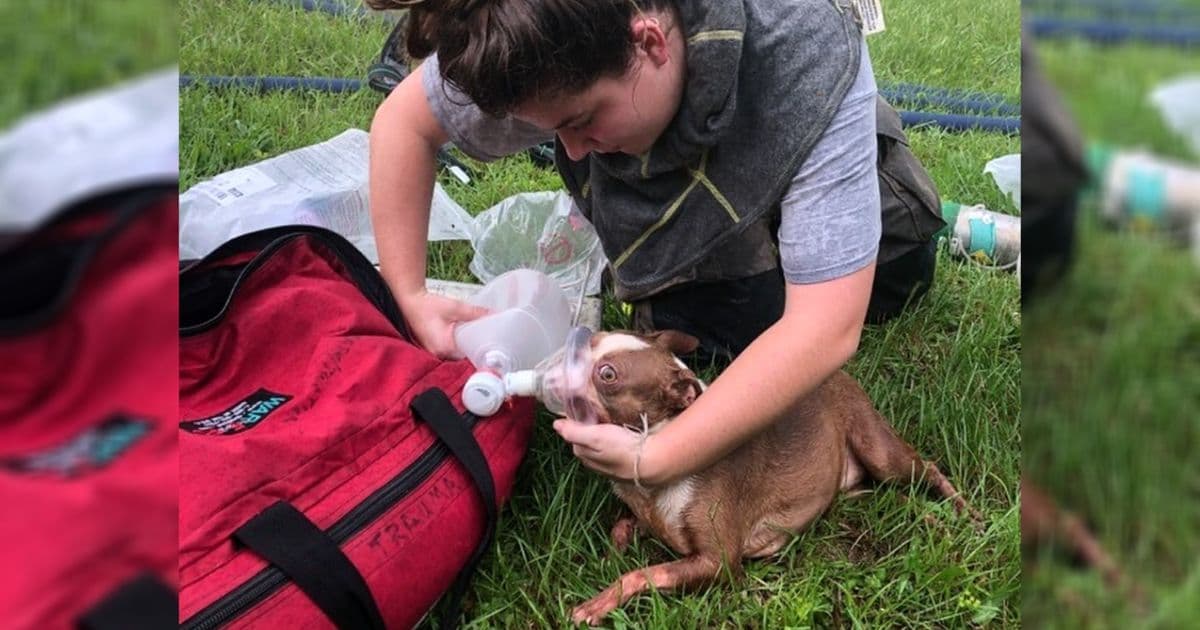 The incident happened on August 30, when the driver noticed smoke coming out of a house. There were no people at home at the time but three Boston terrier dogs were present whose lives were in danger due to the fire.
The Amazon driver immediately called 911 and her timely intervention saved the lives of 3 puppies and the home.
The Columbia County Fire Rescue thanked her and wrote on their Facebook, "During a structure fire yesterday, 3 puppies were saved and revived from smoke inhalation," they wrote.
"Thank you to the Amazon driver who noticed the smoke and called 911. Since the homeowner was not at home at the time, she saved the home and the puppies lives!"
They also shared photos of the dogs being treated for smoke inhalation by first responders.
The dogs belonged to Lisa Ann Dunn's daughter and she confirmed that the dogs were all doing well after they were rescued. She commented on the post writing, "Many thanks and appreciation!!! Those are my daughter's dogs that we love very much."
She added, "They are doing well this morning but still in the hospital. Thank you will never be enough!" she wrote.
Proverbs 12:10 "The righteous care for the needs of their animals, but the kindest acts of the wicked are cruel."