New Orleans Saints linebacker Demario Davis broke away from tradition on Sunday by starting his postgame press conference with a Bible reading, aiming to reach both fellow athletes and fans. His deeply moving account detailed how his faith and prayer had come to the forefront just days before taking the field against the Tennessee Titans.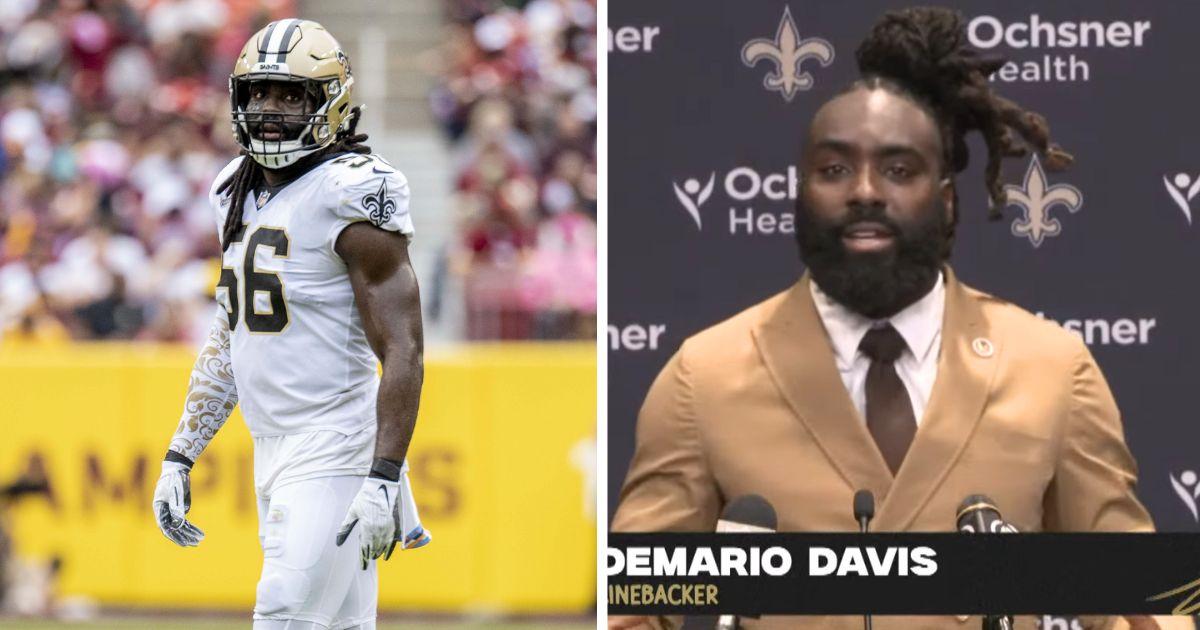 "We play this game on Sundays, and it's really the Lord's day," Davis said. "Since so many of us didn't get to go to church today, I have a word that I want to share."
That word was a passage from Revelations 3:20: "See, I stand at the door, and knock: If anyone hears my voice, and opens the door, I will come in and dine with him, and eat with him, and he with me." The verse acted as a springboard for Davis to discuss an even more pressing and intimate subject—his 4-year-old daughter's recent health crisis.
On Friday, Davis noticed that his daughter was acting out of the ordinary while playing at home. He soon realized she was having her third epileptic seizure, which turned out to be her most severe episode to date. His wife Tamela and he ushered her into another room as she started to foam at the mouth. The seizure lasted a terrifying 30 minutes, prompting an urgent call to paramedics.
Tamela rode in the ambulance with their daughter, who stopped breathing twice en route to the hospital. "At this point, if she's seized for 30 minutes, you start to fear that there could be development issues that could mess with her brain," Davis said.
Both parents stayed overnight at the hospital, where around 3 a.m., Davis heard a "knock" that he identified as divine intervention. He described praying fervently, asking God to bring his daughter back "stronger than before."
The "knock" turned out to be his daughter waking up and speaking more clearly than she had ever before. "The next morning when she got up, my daughter was so sharp. She was able to talk to me and her mom. No stuttering, all her words clear," Davis recalled, overwhelmed with joy and relief.
"When we leave this game, we go back to being regular people. And regular people are living life, and people are waiting for a knock," Davis expressed.
Davis, who has previously spoken about the significant role that faith plays in his life, reiterated its centrality after this experience. "My life is one that's not only surrendered to God, but God is the mover in my life," he said in a previous interview.
As a Pro Bowl linebacker with 109 tackles, one interception, and a career-high of 6.5 sacks last season, Davis makes it clear that his talent on the field is just one aspect of his identity. What comes forth most vividly is his role as a father and a man of profound faith.
Davis closed his touching narrative by urging others to lay their concerns before God, to trust in divine timing, and to expect a "knock" of their own. "And be expecting of a knock. Because the word says what you have to do is, you have to get up and open the door. And your blessing is going to be there," Davis encouraged.
"I didn't ask for my daughter to make it through, I'm asking that she's better than before… God gave me just what I was asking for plus some. I was blown away."

Demario Davis tells a beautiful story about his faith and family pic.twitter.com/H1puxwpJpy

— New Orleans Saints (@Saints) September 10, 2023