The Operation Christmas Child Shoebox is bringing a lot of smiles on the faces of children receiving their shoeboxes all over the world.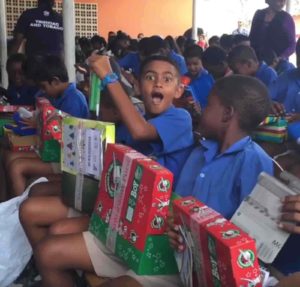 A clip of two boys in Trinidad who are overcome with joy as they open their Operation Christmas Child shoeboxes is warming hearts all over the country.
Operation Christmas Child, a project of Samaritan's Purse, has been partnering with local churches in more than 100 countries for the last 25 years to donate shoebox gifts to boys and girls in need and give them the gospel of Jesus Christ.
Individuals and churches fill up their shoeboxes with much-needed hygiene and comfort items which are for distribution to needy boys and girls. It is a priceless gift that they look forward to.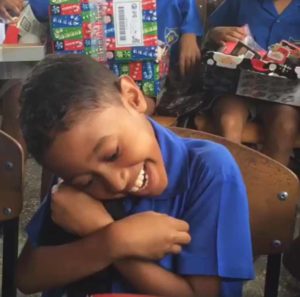 The video shows a group of boys sitting in rows waiting to open their shoebox gifts.
As soon as the go-ahead is given, they can be seen furiously opening the boxes to see what's inside. Two boys are seen beaming on finding a soccer ball and a stuffed animal in theirs.
It may not seem a lot to most of us, but these shoeboxes mean so much to these needy boys and girls who look out for things like these. Along with their physical needs, Operation Christmas Child also gives them the gospel of Jesus Christ, thus taking care of their spiritual needs as well.