A daring rescue of a father and son who had fallen from a height of 500 feet off a cliff is being hailed as a miracle.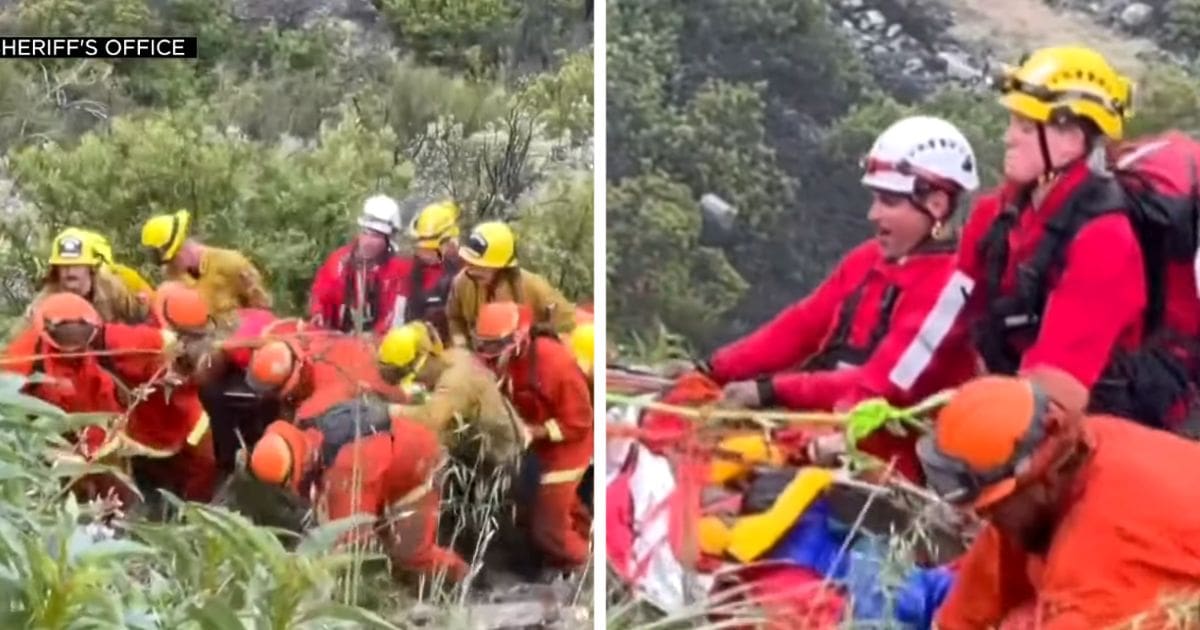 Everyone from firefighters to medical staff is calling this incident a miracle because only the hand of God can make this impossible situation possible.
The near-death incident happened when a car fell off a cliff in California, but miracles upon miracles happened because the father and son who were inside the car were still alive. Praise the Lord!
When God is getting ready to touch your life He gets everything around you prepared for that moment and in this case, a firefighter who was returning after a call on Highway 49 noticed the car looking mangled 500 feet below.
Common sense told him that this would not be a rescue mission as nobody could survive a fall like this, especially as it was raining the whole day. But when authorities inspected the scene, they were stunned to see the father and son talking.
Defying the rural location, terrible road conditions, and the height from where it fell, the car which had rolled and flipped many times during its 500 feet fall, was still okay with Scott and his son alive inside it.
The heavy rain was a deterrent to the rescue work that was underway to help pull up the father and son to safety, but with 4 hours of non-stop work, they were rescued to safety.
When Scott and his son emerged out of the car onto the top of the cliff, all the people there including the authorities were stunned. They said, "Both father and son were talking when they reached the top of the embankment after being pulled up the hill by rescuers. They were transported to valley hospitals," they added. "We don't know how long the two were down there before being located."
It also led Sheriff Jeremy Briese to believe in miracles as he is now calling this rescue a miracle. He said, "The miracles were on top of many miracles." He said it was miracles all the way, starting right from the beginning when the car was first spotted, to the rescue team's quick response, and then having exactly the amount of rope needed to pull the family up the cliff. Hallelujah!
However, the biggest miracle was the moment when the father and son were pulled out of the car alive to the top of the mountain and were talking to each other to the surprise of everyone present there. God protected them and kept them safe without any major injuries.
No matter what problems and challenges you face, we must always remember that our God is always with us and even if we fall into sin, we must quickly repent and return back to Him. Never forget from where you have fallen in life and how your loving Father has rescued you.