Fort Pierce police officer Jorge Goz is being hailed as a hero for saving a six-day old baby girl's life.
"I'm glad God put me in the right spot at the right time," Goz said.
Field Training Officer Goz never forget the night of Nov. 15. He was on patrol when he received a 911 call from a baby's parents and grandmother. They said, the infant was choking and turning blue and they were taking her to the hospital.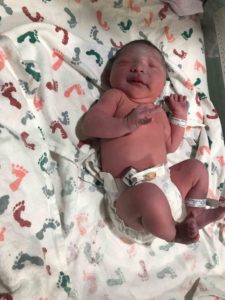 Soon after Officer Goz got the call, he knew he had to act. Because he realized it's nearly impossible for them to reach the hospital in time to save the baby's life, as it was distant and they had to pass many stop lights.
Fortunately, Officer Goz happened to be nearby. So he told the dispatcher to tell the couple to pull over at the intersection of Okeechobee Road and South Jenkins Road.
When the officer met them and grabbed the baby, she was unconscious and not moving.
"I gave her 3 to 4 thrusts to the back, made sure I kept her airway open and once I heard her breathe and cry that's when I knew that the baby was breathing again," Goz said.
Paramedics took baby Alybree DeJesus Cerda to the hospital. After an overnight observation, the baby was released the next day.
The baby girl, now two weeks old, is doing fine.
"I'm ecstatic, happy. I'm honored that I was able to assist that family," Officer said.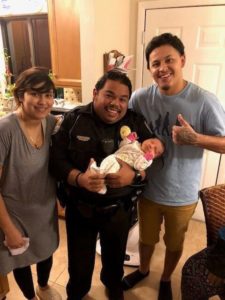 After this incident, Goz has been nominated to receive the Fort Pierce Police Department's Lifesaving Award.
The officer not only saved the baby's life, but also gave the couple CPR and first aid training at their home in the very next day, so they could handle if they had another emergency situation.