Sergeant McCoy with Desoto County Sheriff's Department was having lunch at Wendy's in Horn Lake, when he suddenly saw a hungry 57-year-old man, named Dan Williams, and decided to buy him lunch.
The Wendy's staff was touched by this act and paid for the man's meal instead.
As they were eating their lunch, Williams told the sheriff that he was trying to visit his family in Monroe, Louisiana but had no money for his bus ticket.
McCoy and several deputies came together to contribute some money and bought Williams a bus ticket to enable him to go home and visit his family, along with $60 for food and necessities.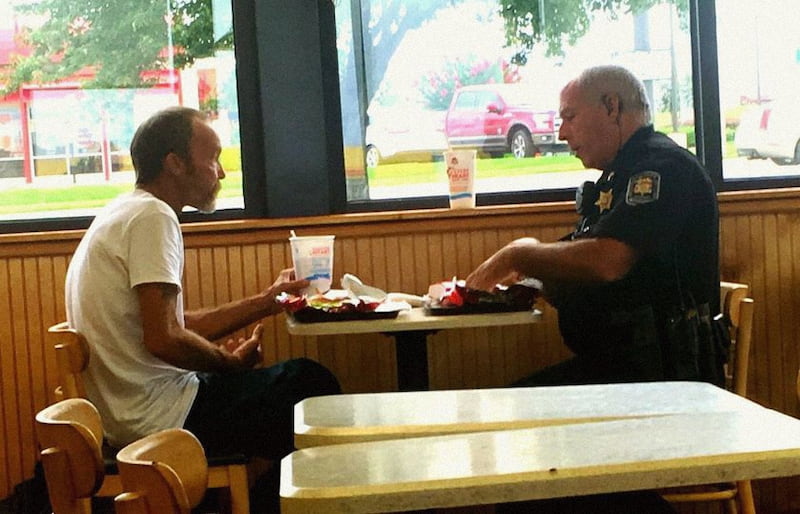 McCoy said that Williams was so thankful for the help and broke down in tears as the deputies dropped him off at the bus station in Memphis.
This act of kindness shows that there are so many good police officers in the country and we must support them and appreciate their incredible acts of kindness, and generosity.