It was the sweetest gesture by a Sheriff's deputy when she bought cupcakes for a little girl's birthday after a car wreck ruined hers.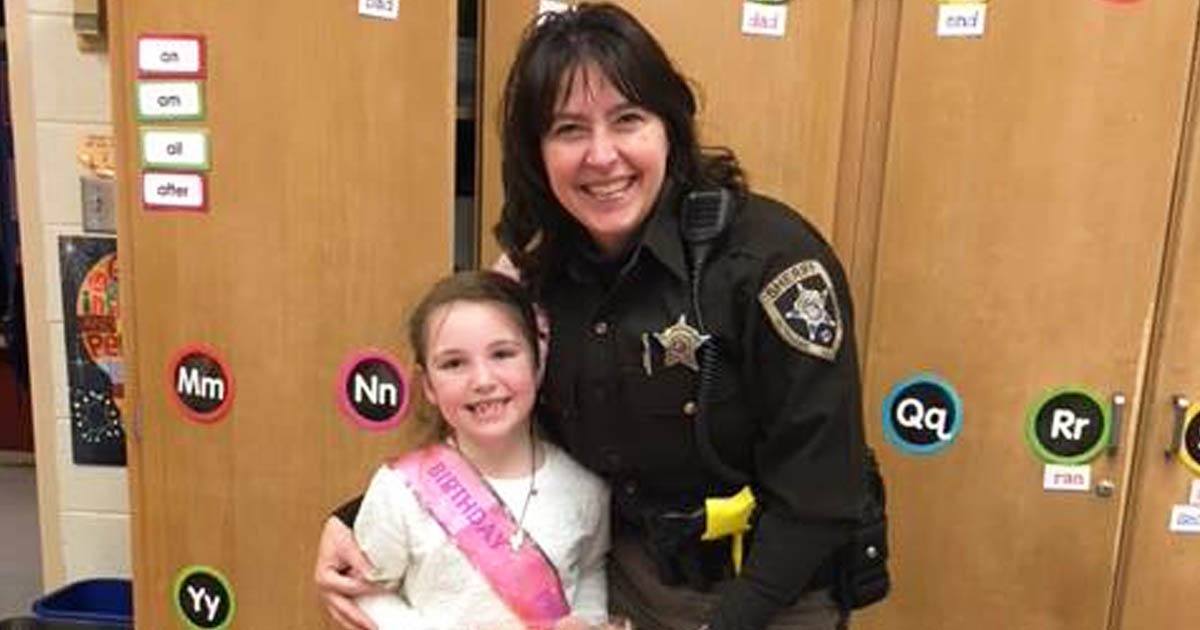 8-year-old Joey Huey was heading to her school in New London with her grandmother, Hali, when they both were involved in a car accident. They escaped unharmed, but all the cupcakes that they both spent the whole night before making from scratch to bring to Joey's elementary school did not make it.
Joey said, "My grandma helped me, but I mostly did most of the work. There were 16 of them, and I made some flowers on them and stuff, with M&Ms and some sprinkles, and some frosting." They were escorted by Sheriff's Officer Deputy, Sue Bolwerk from Outagamie County and helped escort the two to school, but that wasn't all that she wanted to do.
Bolwek said, "I thought, you know, she needs cupcakes on her birthday, so I ran down to FestivaI (Foods)…I think I grabbed about 30 of them — I wanted to make sure they had enough, and then brought them to the classroom," Both Joey and Hali were touched by Bolwerk's thoughtful gesture.
Joey said, "She brought me some cupcakes, and I was really surprised," Joey said and Hali added, "There she was with all these cupcakes, and I thought, 'Oh my gosh! How wonderful!' and that's when I start crying…she got me!"
This is such a wonderful gesture by the kind officer and we need to appreciate people like these who are a blessing to our community.