Heartwrenching photos of a dog abandoned with a bag of food beside him has highlighted the plight of pets being abandoned during the pandemic.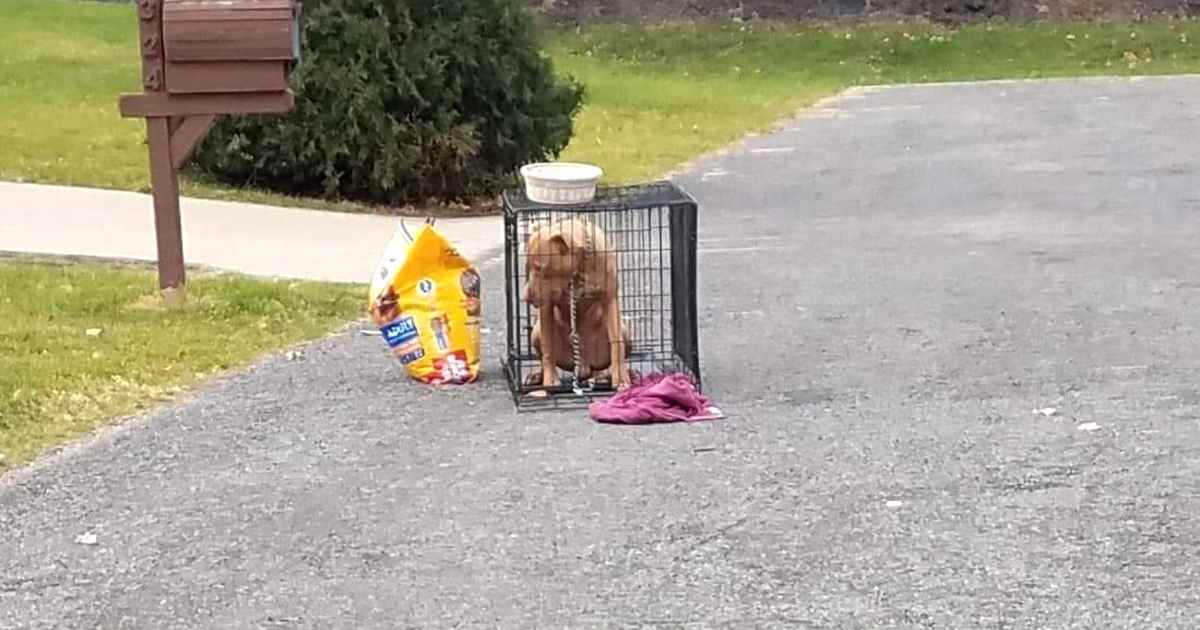 The photos
The pictures were shared by a woman from Michigan who captured the animal in a cage. She said, "This dog was left on a dead end road in Kalamazoo today like this," Lindsey Keller posted on Nov. 10. "If you know anyone that can help, he is currently with a friend. He is unaltered and young (1-2). He met her dogs through the cage and was fine, but that is all I know. I told her I would reach out. She can only keep him through the night."
Keller requested people to not post hateful comments about the former owners. "Please no bashing," she wrote. "His family apparently thought that this was better than the pound and we do not know their circumstances. We are just looking to find placement for the poor dog with someone who can help get him neutered and keep him safe."
The COVID situation has made it even more difficult to find homes for animals as owners in dire situations can't afford the surrender fee that many rescues and shelters require. The dog appeared to be in good health and well-fed and also had a long chain around his neck, and a blanket, and a bag of dog food.
Foster care
Now the dog is in foster care, Keller updated saying, "He is safe and in foster with Kalamazoo Animal Rescue," Caroline Mallie-Campbell posted on Nov. 12. "He has to complete a 7-day stay hold before being adopted. From dumped on the side of the road to my house. The last pic is at his new foster home."
The photos shared by Mallie-Campbell appear to show the pup doing better now and getting swimmingly with other dogs, she is hoping that he will find a forever home soon. "Check out this video and smile!" Keller wrote in an update.
"Our mystery dog who was left by his family earlier this week is thriving in a foster home. He is currently waiting out his stray hold and then will be available for adoption. Thanks to a small army of volunteers and Kalamazoo Animal Rescue."