For many, a dog is more than just a pet; it's family. A recent event shared by TikToker Soraya (@sorayalikemariah) showcases a touching testament to the depth of this bond. Astonishingly, her dog, with no prior knowledge, located the unmarked grave of her mother, to whom he was deeply attached.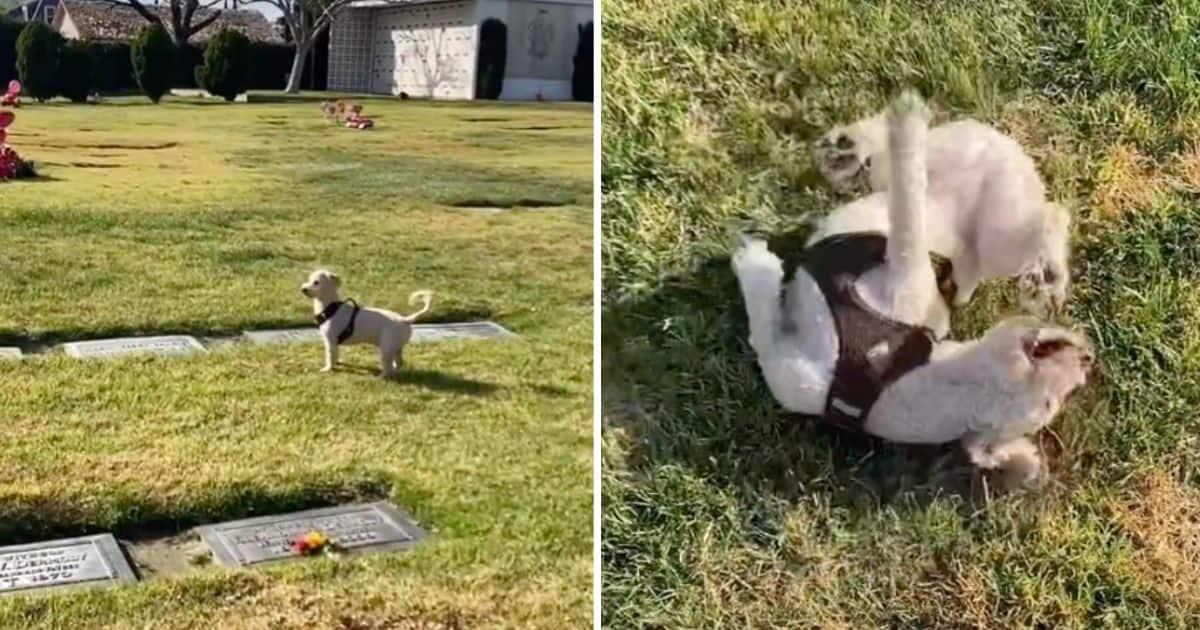 When Soraya recently visited her mother's grave for the first time since her passing, she took her loyal dog along. Her mother and the dog had shared a special bond, much like the fondness between grandparents and grandchildren. In a candid moment at the cemetery, she asked her dog, "Where's Grandma?", a game they'd play at the park. What happened next was nothing short of a miracle.
Her dog appeared to follow an unseen guide, as if heeding a voice only he could discern. With certainty, he led Soraya directly to the exact spot where her mother was buried. There were no markers, no signs, just an open field. And yet, with reverence, he skipped over the burial spot, expressing his joy by rolling around nearby. The scene was heartwarming and mystifying.
The American Kennel Club suggests that dogs indeed grieve the loss of loved ones and can exhibit various symptoms. Dr. Mary Burch, of the AKC Family Dog Program, hinted at dogs having a "sixth sense". They might be in tune with things we humans often overlook or dismiss. Was this dog's behavior purely coincidental, or did he genuinely sense the presence of his beloved "grandma"?
While opinions on the event vary, some fully believe in Soraya's experience, while others are skeptical. As Russell Hartstein, a certified dog trainer, said, "The most interesting part of the science of dog behavior and understanding is that we simply don't know so much."
In times of grief and sorrow, faith reminds us that God always provides solace. Perhaps, on that day, He chose to comfort Soraya through the loving actions of her dog.
WATCH: Dog finds beloved grandma's grave