Have you ever experienced a bad hair day, taken it to the extreme and experienced a seriously disastrous haircut? Imagine stepping out of the salon chair, looking in the mirror and seeing yourself transformed into something entirely different – and not in a good way! It's the sort of experience that has you reaching for comfort food and a sympathetic ear.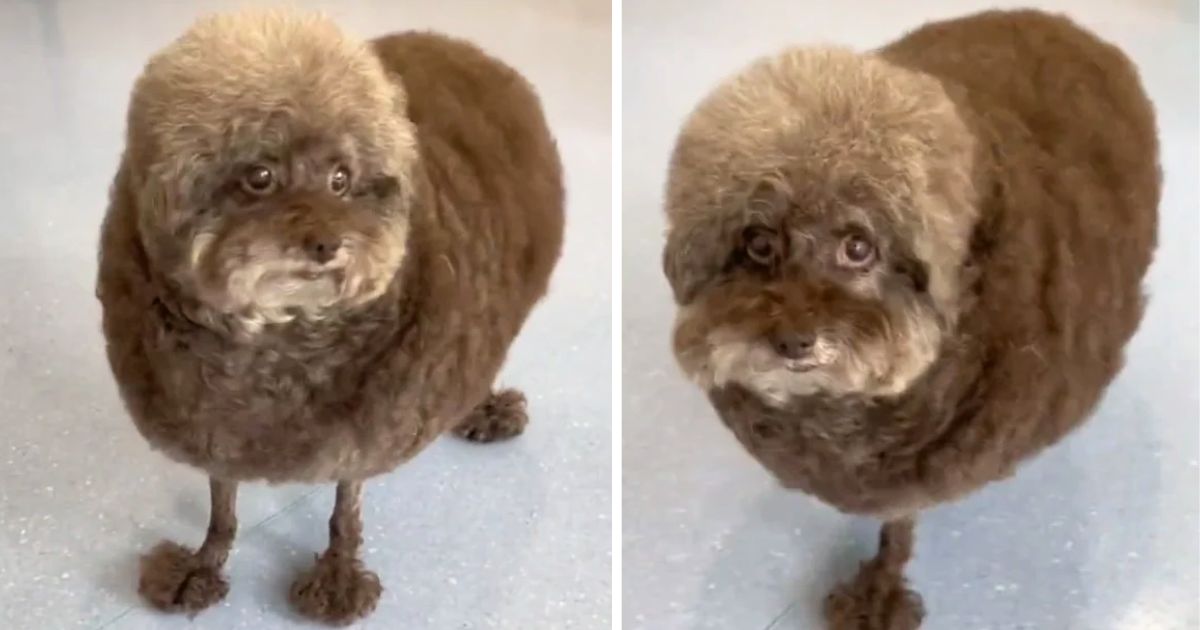 In an amusing spin on this all-too-human dilemma, a dog recently captured the internet's attention in a viral video posted on TikTok. In the clip, the pooch ends up becoming a prime example of how a routine grooming session can turn hilariously wrong.
This dog wasn't aiming for a haircut that would make him look like an over-baked tater tot or Bob Ross's doppelganger. But that's precisely the outcome of his grooming mishap.
TikTok user Minimumio first shared this delightfully disastrous transformation, which has since been viewed more than 136 million times. The result is a fluffy furball that is equal parts adorable and hilarious.
The humor in this situation wasn't lost on TikTok's vibrant community. Several users compared the dog's unique look to iconic characters, such as the Lorax or Shaun The Sheep. Others drew parallels to their own experiences of childhood haircuts that didn't quite hit the mark.
No doubt, the poor pup must have felt a bit out of sorts with his new look. But, in the face of adversity, he continues to go for walks, presumably with an ever-growing confidence, reflecting the age-old wisdom: "this, too, shall pass and grow out."
Watch the hilarious video below.