A German Shepherd from Shakopee, Minnesota is being hailed as a 'hero' for saving the life of her owner.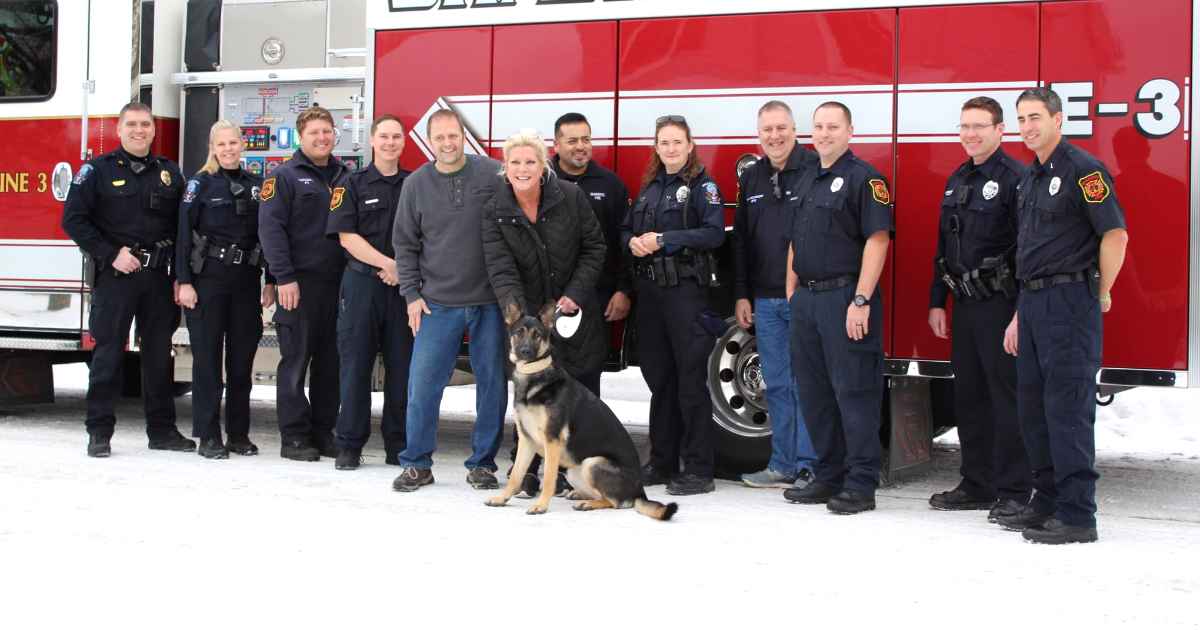 Lucy woke up her owner Mary Lynn frantically at midnight and was acting very strange because that's when Mary Lynn's husband was having a heart attack.
Mary Lynn quickly called 911, and performed CPR till the ambulance arrived.
Lucy's wake up call to Mary Lynn and her quick thinking along with the treatment by the medical professionals saved her husband's life and since then he has made a full recovery.
The Shakopee Fire Department and The Shakopee Police Department recently met up with Lucy and her family to celebrate the dog and her keen senses. "Due to Lucy realizing something was wrong right away, Eric was able to make a full recovery," the police department wrote on Facebook, along with a photo of the dog with the authorities.
The pet was gifted toys, treats and lots of pats for her good work. "A small gesture for this four legged guardian angel," the police added.
This is another remarkable story of how our furry friend saved the life of her owner, they must be so proud and blessed to have her as their family member.