Maija Vance, daughter of famous jockeys, Bob Vance and Jenny Moller of New Zealand shared a Tiktok video of her riding back to home on her horse Panda who was being a handful for its owner.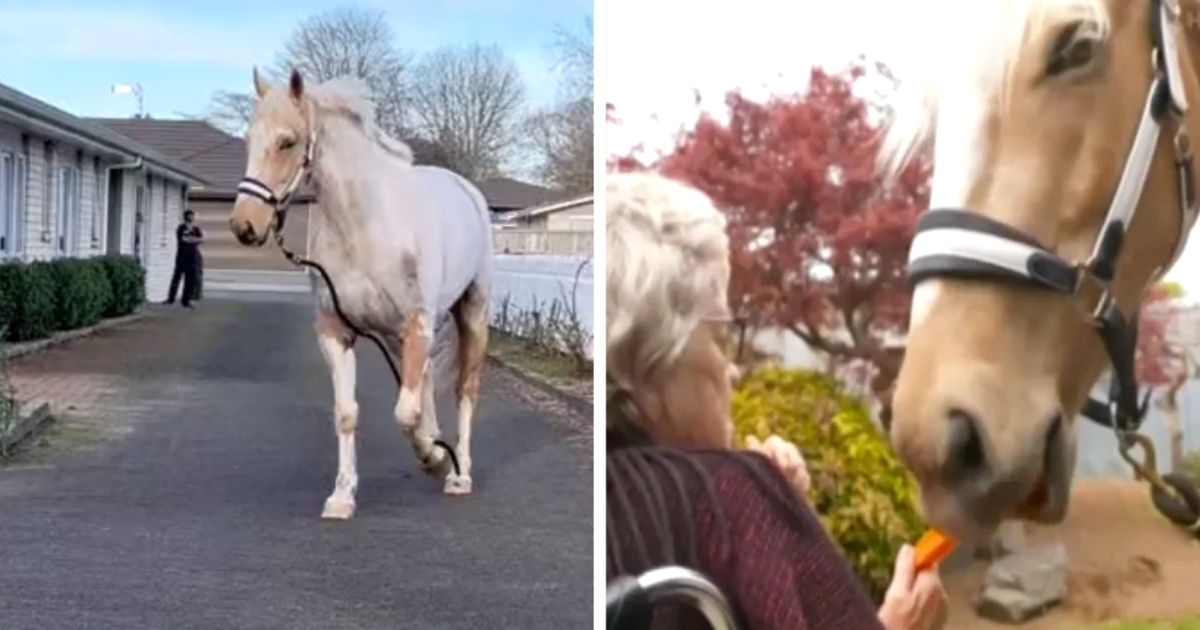 She has shared a Titktok video about Panda who was being naughty by breaking out from the stables and going on a visit to a local facility for old people with dementia, which she took him once to visit.
Panda has been creating troubles for its owner, as he keeps breaking out from the stables to visit the local facility for old people with dementia. It all started when Maija took Panda once to the facility, to meet the patients there and since then he seemed to have developed an affection for the place and was determined to visit the patients regularly. So far, he has visited the place twice.
Maija, shared a follow up video on Tiktok confessing that it was her fault for taking him out for a visit at the facility. He was apparently motivated to visit the place because of food. Maija explains, "This is 100% my fault. I took him to the dementia unit to visit the patients. They loved him and gave him carrots. Now he tries to find ways to get loose and run into town and ends up back there."
Despite the nuisance Panda makes, Maija loves him and they share an unbreakable bond between them. In 2018, Maija fell from her horse in a competition and sustained a multitude of injuries, including a broken back, broken ribs, and a crushed spinal cord. She had no hope of ever walking again.
During her recovery process, it was Panda who was only 3 years old then, that taught her to ride again. The horse provided her company, giving her hope, love and motivation to get up and try.
Watch: Naughty Horse Breaks Out To Visit Dementia Unit
WATCH: Naughty Horse Panda Makes The News
 

 

View this post on Instagram