A video of a heroic dog saving the life of a pup just seconds away from being hit by a car is going viral all over the country.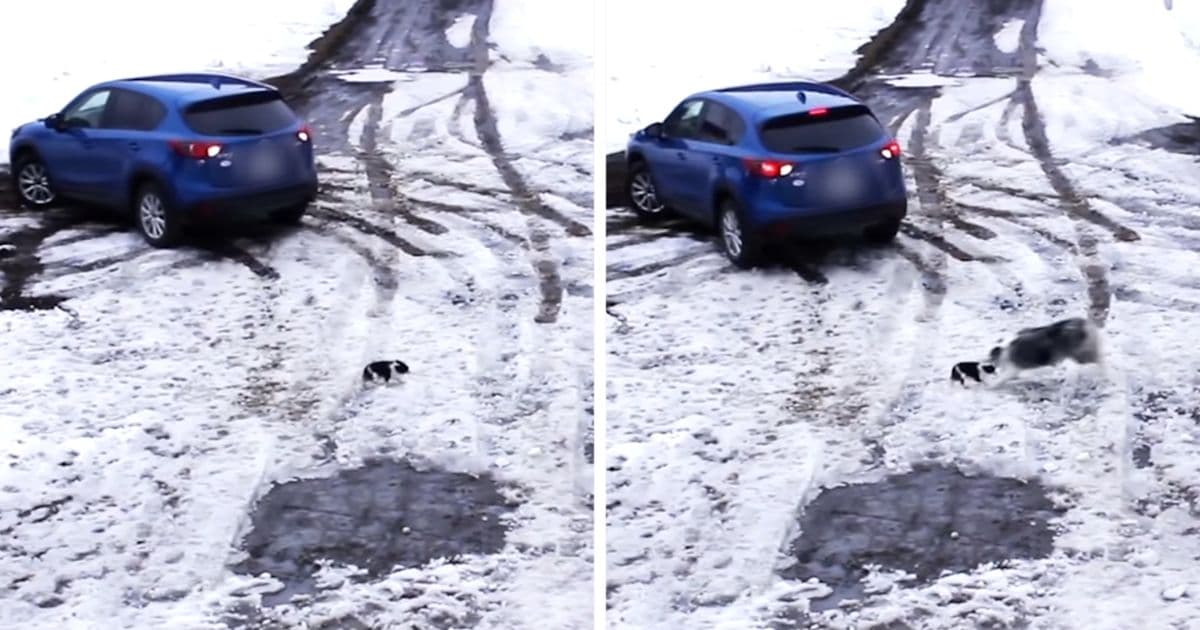 It was a normal day for this dog owner who was playing fetch with all his dogs in his driveway, but then suddenly the video shows the smallest puppy wandering off onto the snow. Often pups have the habit of feeling they are old enough to move away from the other dogs and want to explore the world but that move can backfire and cause a lot of pain.
Coming back to the clip, the video shows a blue car suddenly pulling back out of the garage almost hitting the pup, but our 'hero' dog bolted from nowhere to run and pick up the little one in his mouth and saved its life. That moment really got us because that's exactly how we parents would react if our children were in a difficult situation.
All ended well for the adventurous little pup as the bigger dog saves its life by putting his own life on the line. The video shows the owner saying she thought her puppy had come under her car and returned to check on it. She can be seen letting out a sigh of relief while holding the pup in her arms with the big dog hovering around her.
We thank God for taking care of us as well as the animals He created. Through this little incident, we are reminded of the love and care our heavenly father has for us and how He rescued us from our sins and death by sending His most precious Son into this world. May we never take our lives for granted but always remind ourselves of the heavy price that Jesus paid for us all.
John 3:16 "For God so loved the world that he gave his one and only Son, that whoever believes in him shall not perish but have eternal life."