In the midst of a stormy Friday, a courageous sheepdog named Patsy became a hero. She swam through treacherous flood waters to save three ewes stranded in a field. This remarkable act of bravery didn't go unnoticed, as her owner, Llyr Derwydd, watched in awe.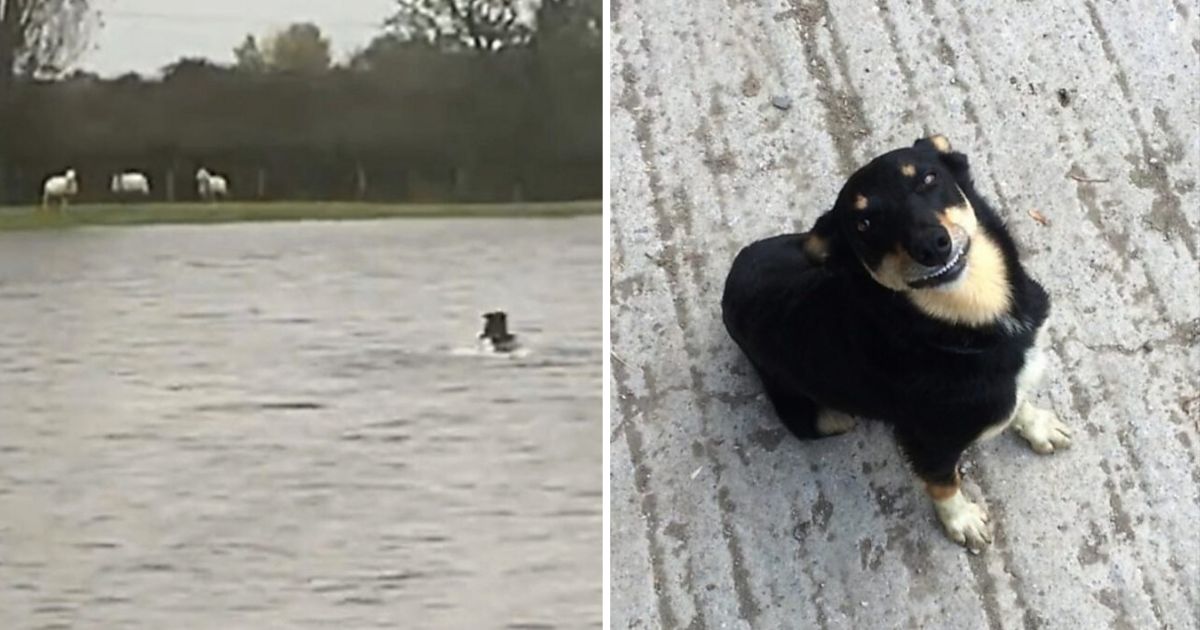 Llyr, a 44-year-old farmer from Ruthin, was conducting a routine check on his flock when he stumbled upon a heart-stopping scene: three ewes, helplessly marooned in a field, surrounded by rising flood waters. With time running out, Llyr knew he had to act fast. At this critical moment, Patsy, the quick-thinking sheepdog with a strong swimming ability and a heart full of courage, stepped up to the challenge.
"I gave her the command and she swam across. It was quite dangerous, but she's a strong swimmer and didn't have any issues. She just went," Llyr recalls, admiration clear in his voice.
Patsy's heroic actions were captured on video, showing her bravely navigating the turbulent waters to reach the stranded sheep. Llyr's words of encouragement, "good girl, good girl," can be heard, as he praises Patsy for her bravery.
"It saved me getting wet and getting into a dangerous situation, and saved the sheep. So it was perfect," Llyr reflects, grateful for Patsy's fearless spirit.
This incredible rescue wasn't just about saving the ewes; it was a testament to the bond between a farmer and his dog, and the extraordinary things that can happen when trust and training come together. Llyr didn't need to give Patsy a steak as a reward; a heartfelt pat on the head, an extra dog biscuit, and a "good girl" were more than enough.
"But when I am afraid, I will put my trust in you." Psalm 56:3