An old saying goes like this, 'The patient dog gets the fattest bone,' and this dalmatian definitely knows about this, as he patiently waits for his binmen pals at the same spot week after week.
A cute clip shows an animated Dakota at his home in Eastbourne, East Sussex, where he is standing on his hind legs, placing his front paws on a small garden fence patiently waiting for the trash pickers to pat his head every Friday.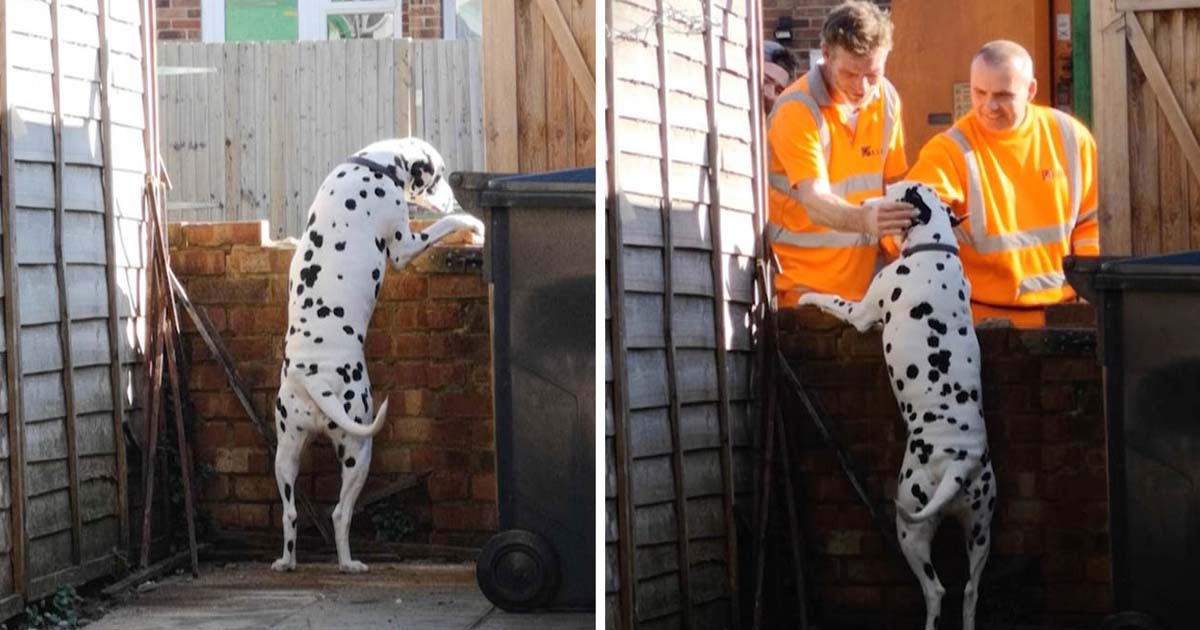 Filmed by his owner Ciara Shayee, it shows Dakota interacting with the binmen and also presenting them with some surprises as well.
Ciara said, "Dakota waits like this every week without fail. He hears the bin truck coming down the street and then it comes around the back to the garages behind our house, which is where he gets to see them. They stop to see him every time and always give him loads of fuss."