One woman who visited the beach near her home in Peru was inspired by a dog who sat all day gazing at the sea. At first, she thought of taking him home with her but changed her mind when she got to know the real reason behind him watching the ocean.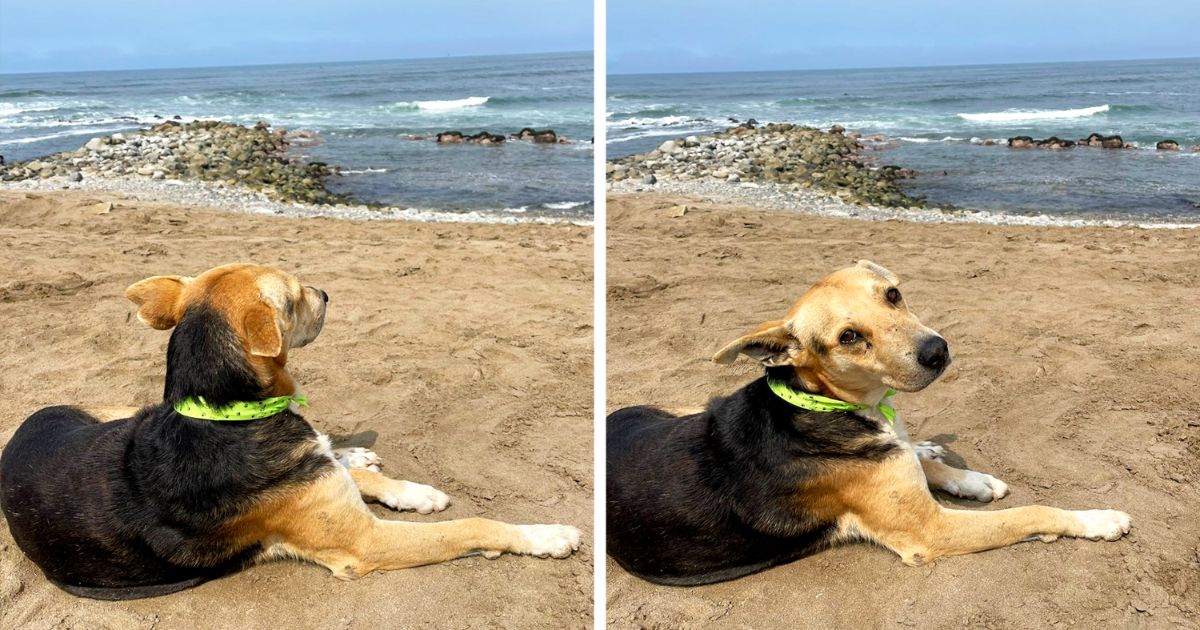 23-year-old Jolie Mejía, from Lima, met the dog on the shores of Punta Negra on Feb. 27. He was friendly and did not object to her petting him. She told The Epoch Times that the dog looked clean and had a green ribbon around his neck which meant that someone was looking after him.
Mejia fell in love with the dog, she said, "He was calm and had a peaceful look in his eyes," she recalled. "At first, he laid down with us but kept his distance. After a few minutes, I started petting him … and taking photos, until a local man passed by and recognized the dog."
The local man told her that the dog's name was Vaguito, which meant vagrant in English. "I thought he was his owner," she said. "I said something like, 'Hey, don't worry, I'm giving you back your dog!' but the man told her that Vaguito was not his dog.
Mejia was told that Vaguito was very popular on the beach and the local neighbors knew him and loved him. He said that Vaguito's owner, was a fisherman, who passed away a year ago and that the loyal dog returned to the shore daily to see if his boat was coming in.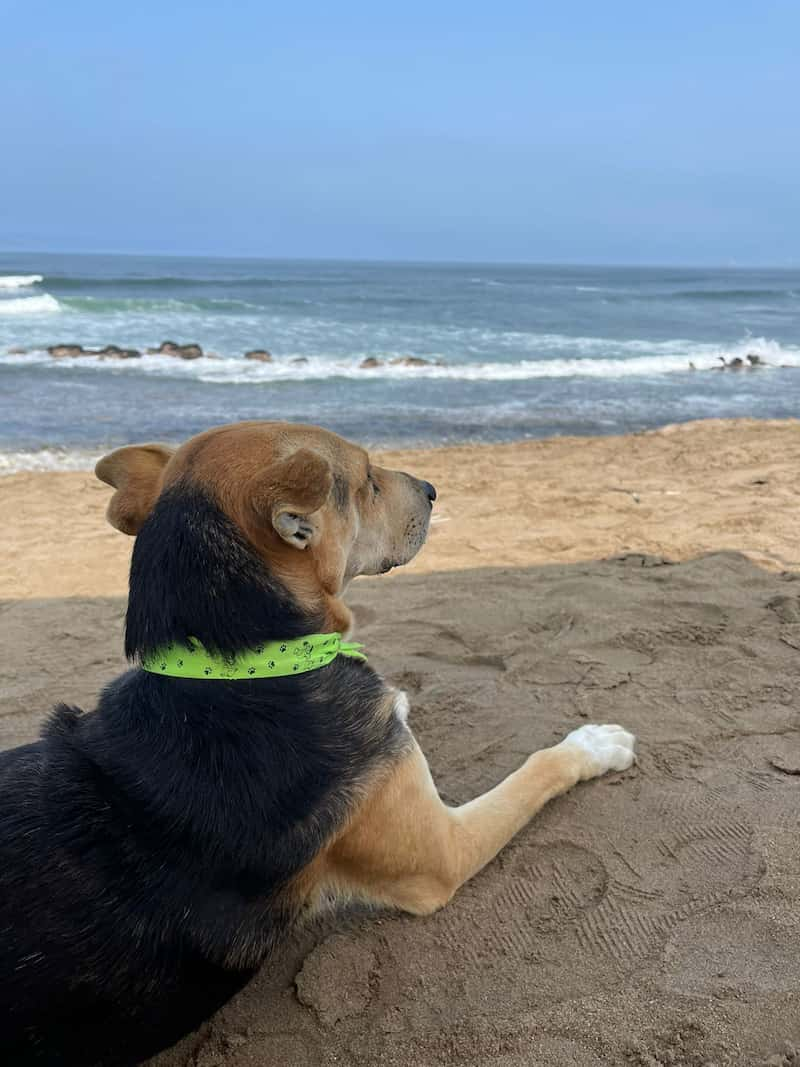 Mejia was inspired by his story and could feel the strong love the dog had for his dead owner. "He got excited every time he saw boats or other fishermen in the sea," Mejía said. "I felt really moved by his story. He was such an angel, it broke my heart that he would never find his owner again, and at the same time, his love inspired me very much."
It seemed like Vauito needed a home and Mejía was more than willing to take him home and become his mommy, she even asked the local resident if Vaguito needed a home, but what he told her struck her. He said that all the neighbors were taking good care of Vaguito giving him food, shelter, and medical care.
She was told that the green ribbon around his neck was put on by the local vet. Mejía decided to share the incredible story of Vaguito on social media to encourage people to come and visit the lonely dog. "I thought that was the only way to help him, giving him as much love as possible," she said.
She said, "Taking Vaguito away from that beach would probably harm him more than helping him. His home and purpose was now there." Mejía wrote on Twitter, "This beautiful baby impacted me on the beach. A man told us that this is his home now … his owner was a fisherman who passed away a while ago," she wrote, as translated from Spanish. "Since then, he stares at the sea every day, and gets excited every time he sees boats."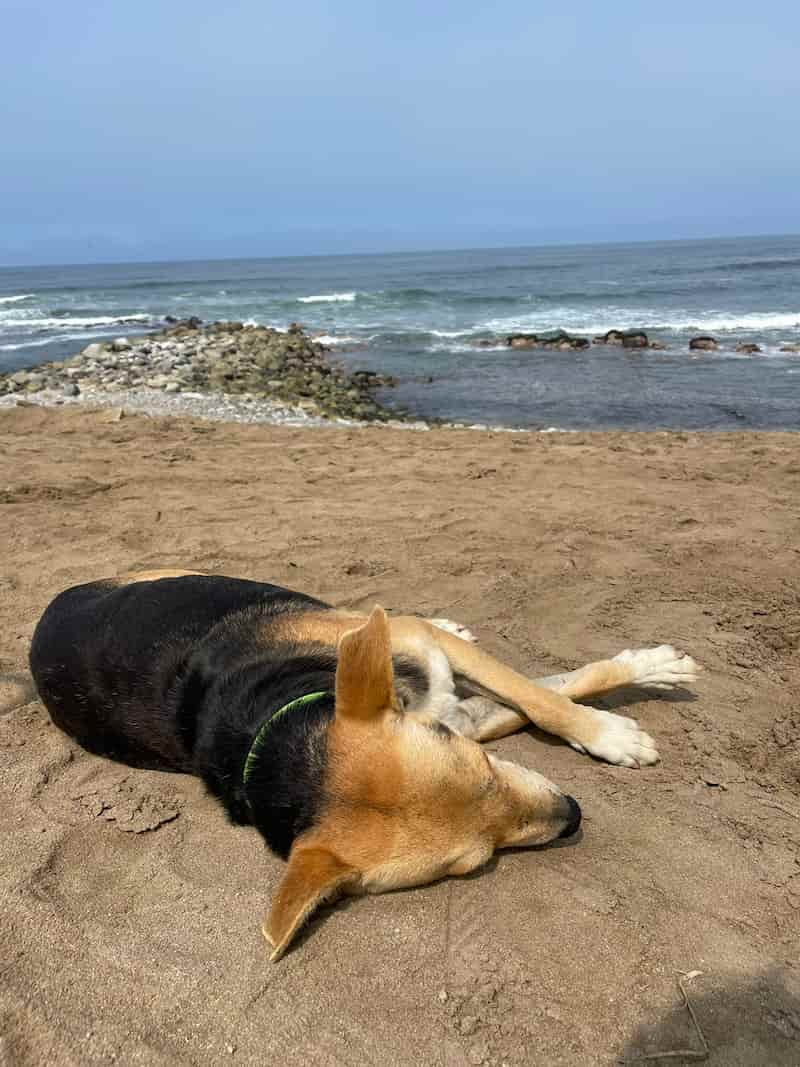 Thousands saw the tweet and responded to it with love and empathy for Vaguito. Even though Mejía has not returned to Punta Negra since that time, she feels it is important for people to realize how much a human companion means to a dog. "Their love is infinite," she said. "I hope that this story inspires people to take care of their pets, and give them all the love they deserve."