Our dogs are our family members because they have a special place in their hearts for each one in the family.
One precious dog was over the moon when his parents told him that they were taking him to his grandparents, just look at his adorable reaction.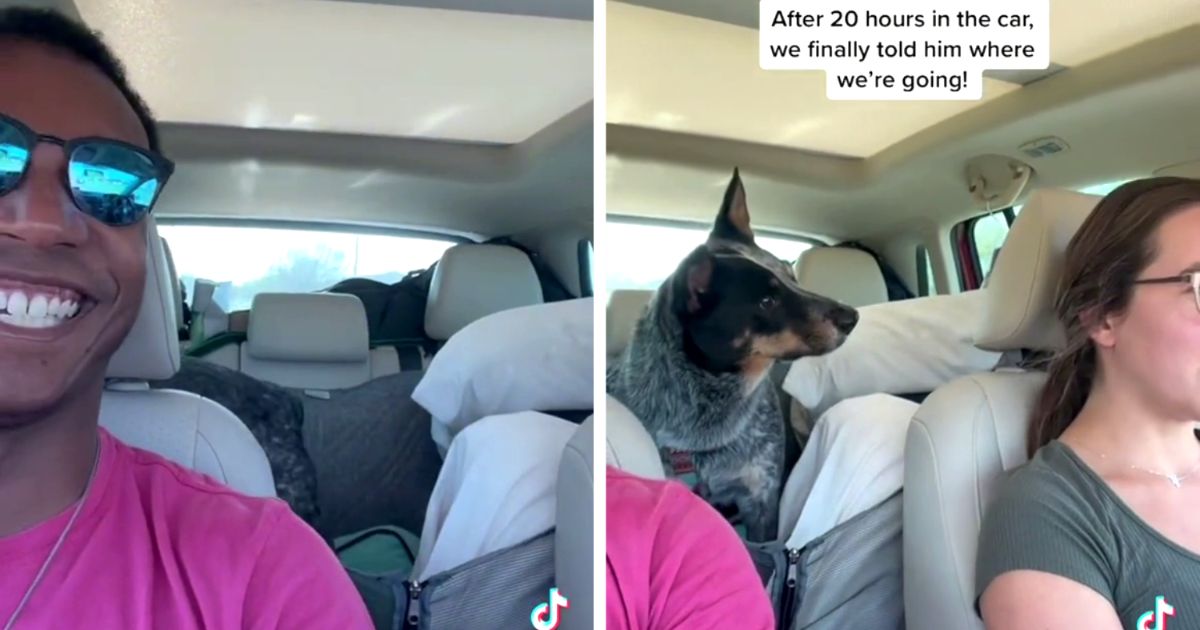 Nosh is a Blue Heeler Australian Cattle dog who just loves his grandparents to bits just like any grandchild does. His parents decided not to tell him where they were going for the entire 20 hours that they were traveling in the car.
But when they were 5 mins away from their destination they decided to break the news to Nosh who was over the moon and started whining the remaining distance.
The video ends with Nosh reuniting with his grandparents who are also so excited and happy to meet their baby once again.