We challenge you not to laugh at this video of a dog's cutest reaction on dropping her toy. The internet is loving this video posted by the dog's owner. Our furry friends bring so much love and joy in our lives and are a part of our family giving us unconditional love even when we don't love ourselves.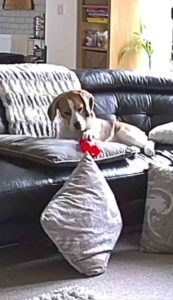 This is specially true with this dog called Bonnie lying on the couch. She can be seen resting with her red toy by her side and then accidentally knocks it down on the ground and then hilariously lets out the biggest most dramatic howl.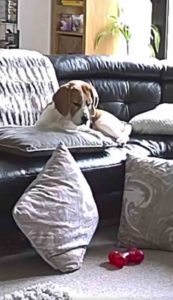 The video captured by Bonnie's owner on camera and shared online has gone viral quickly. Bonnie is winning hearts with her unique personality. This adorable video is a must watch and will certainly brighten your day.
Caught Bonnie on the house cam having this little strop earlier over dropping her toy 😂 how dramatic 😂🐶

This video is being represented by LADbible Group. To use or license this video please email licensing@ladbiblegroup.com

Posted by Claire Wolstenholme on Monday, June 24, 2019