Dolly Parton and Olivia Newton-John, the two legendary singers performs a beautiful duet of the classic hit, 'Jolene.'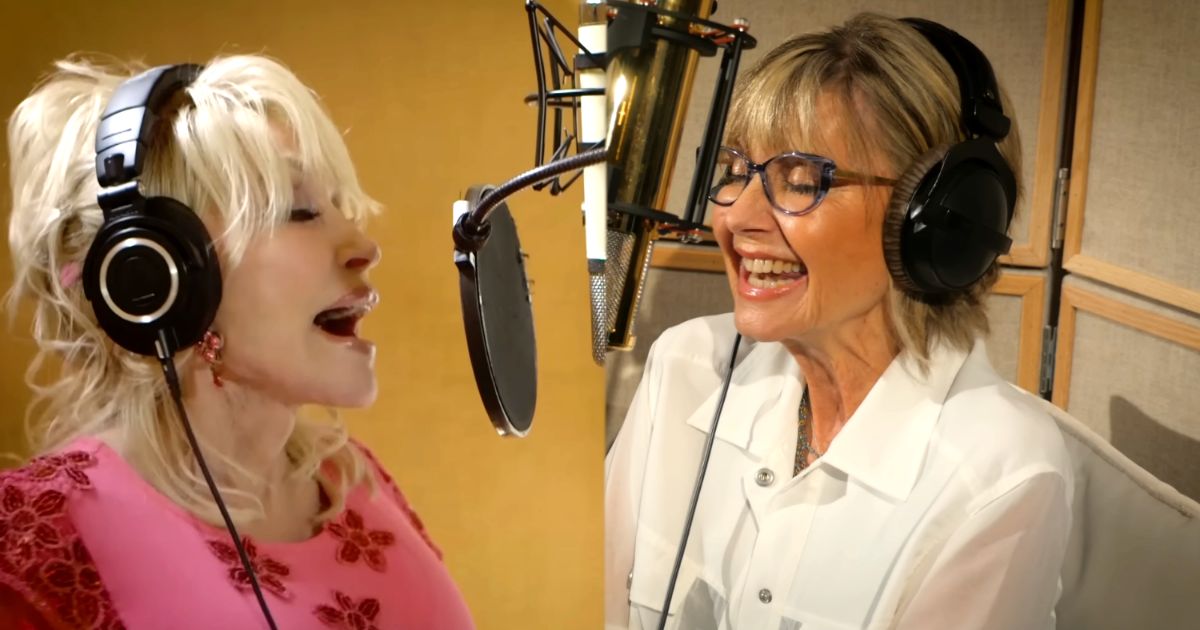 Sharing a deep love for "Jolene," the dynamic duo decided to collaborate on a duet for Olivia's upcoming project, much to her excitement. Olivia gushed about how she's always dreamt of singing alongside Dolly, and that day had finally come.
The performance is fabulous. Olivia's smooth, tranquil vocals perfectly complemented Dolly's spunky harmonies, giving the classic hit a modern, refreshing twist. The dynamic duo had taken exceptional care of their voices, and their harmonies and arrangement were nothing short of sublime. Despite the challenges of the pandemic, the two women enjoyed themselves immensely, as evident from the lively energy and infectious joy they exuded in the studio.
As we watched the video, we couldn't help but notice the subtle reminders of the pandemic, with people wearing masks in the studio, including Dolly's charming pink mask.
One viewer shared their sentiments, "This is the very first time I have listened to Olivia's voice since she left us… what a beautiful treat to hear both voices together!!" The powerful impact of their collaboration was evident as the harmonies and melody of the classic hit soared, leaving listeners spellbound and wanting more.
The enchanting duet of "Jolene" by Dolly Parton and Olivia Newton-John was a remarkable showcase of their undeniable talent, enduring friendship, and unbridled passion for music. Their sublime harmonies and arrangements gave the classic hit a modern twist, leaving viewers awestruck and reminiscing about their remarkable collaboration.
WATCH: Dolly Parton and Olivia Newton-John Duet Sing 'Jolene' Duet