Bluegrass family band The Petersens sings a beautiful cover of the classic gospel song, 'Down To The River To Pray.'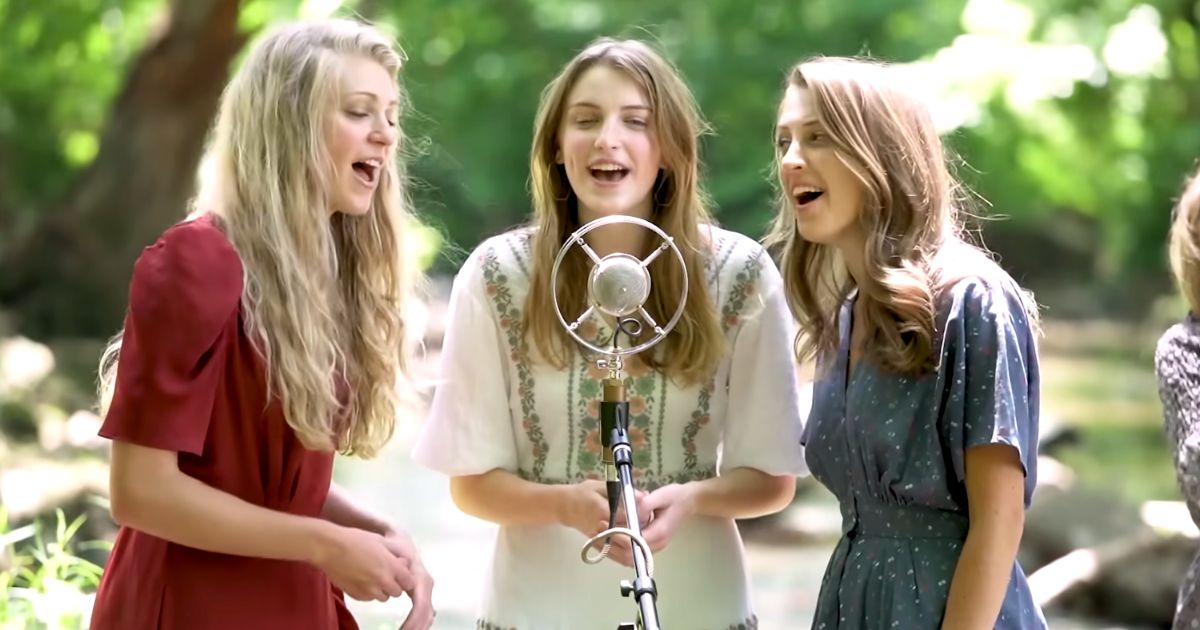 Emmett and Katie came up with an arrangement of this traditional gospel song that Alison Krauss made famous in the 2000 movie 'O Brother, Where Art Thou?'.
The harmonies of these three sisters are wonderful, and the background setting was just perfect.
As I went down in the river to pray
Studying about that good ol' way
And who shall wear the starry crown
Good Lord, show me the way
All the three young ladies have unique voices like Ellen has a big voice, Julianne has a lyrical voice, and Katie's voice sounds like a soft summer rain. But when they sing together it sounds magical.
O brothers, let's go down
Let's go down, come on down
O brothers, let's go down
Down in the river to pray
The young women and their brothers on the instruments did so well today. And how can we not feel happy when these three young ladies smile as they sing to the Lord.