A beautiful story of a dying 55-year-old woman who was so fascinated with lighthouses that she even had miniatures of them in her home, was able to fulfill her dream of seeing one in real life.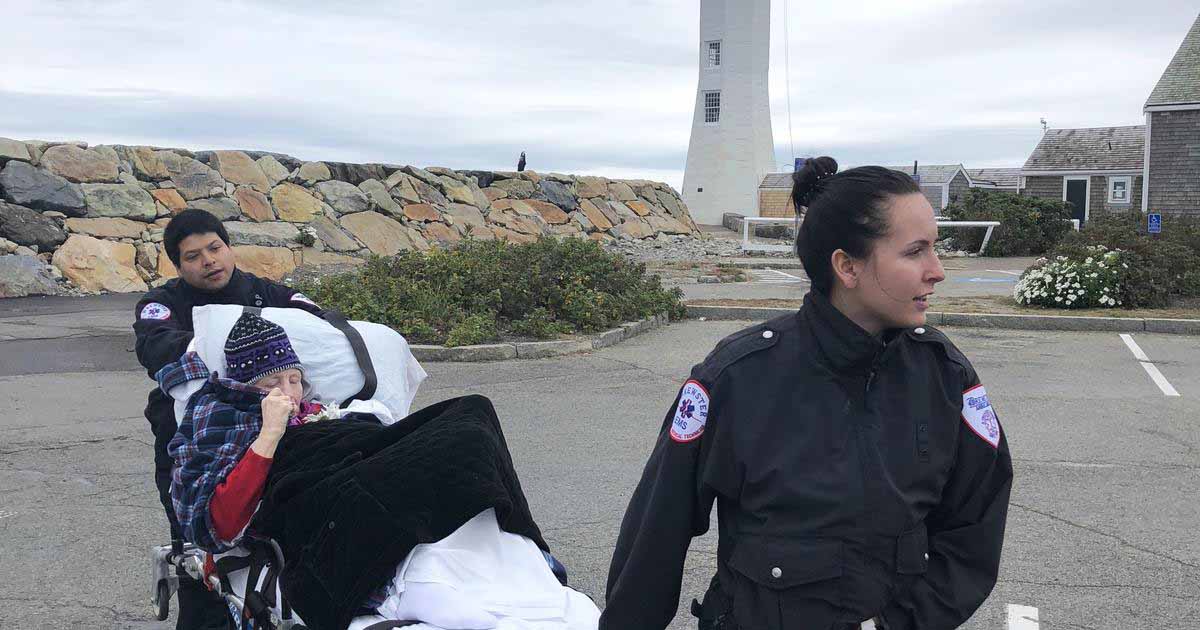 Laura Mullins, a Hospice patient and a native of Ohio, currently living in Massachussetts, was able to fulfill this lifelong dream with the help of some kind EMTs and her hospice nurse.
Laura asked her Kindred Hospice nurse Beverly Bellegarde to make her wish come true, as none of her family members in the state could help her out.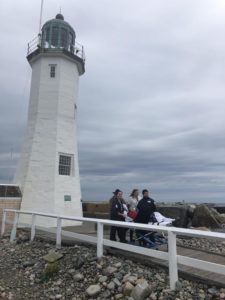 Bellegarde felt moved to help her and reached out to Brewster Ambulance Service last week for help transporting her patient.
The company, and its EMTs sprung into action, Johnathon Bobbit-Miller, the company's paramedic field training officer and public relations contact said.
"These EMTs didn't have to do this. They could have said no. They felt compelled to make this wish come true," Bobbit-Miller said.
It was a "cloudy, windy day all morning. The rain actually stopped as soon as we took her out of the ambulance," remembers Bobbit-Miller.
He further added that the EMTs carried Mullins up to the lighthouse in her bed, and she could even feel the building with her hands.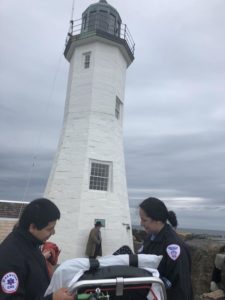 "She asked if she could see both the lighthouse and the harbour, she said that she could hear the waves," Bobbit-Miller said. "Her face was glowing. She sat up and said, 'My dream has come true.'"
The chaplain who accompanied them, said a blessing for Mullins while the group were by the lighthouse.
"Even bystanders were standing around and you could see some tears," Bobbit-Miller said.
"She seemed at such peace," Bobbit-Miller said. "She said, 'I'm ready to go now.'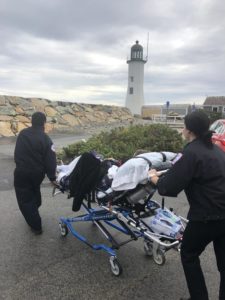 After their visit to the lighthouse, they all stopped at McDonald's so that Mullins could enjoy her favourite sandwich.
Bobitt-Miller said "To provide someone's final wish to see a lighthouse, it was really an amazing experience to be a part of that" said Bobbit-Miller. In a sweet gesture, he said Brewster Ambulance Service will not be submitting a bill for the ride.
Such extraordinary kindness and love shown by the Brewster Ambulance and the Hospice for this poor lady. God bless them.