An 87-year-old man's dreams came true when he received a new bicycle for free from a kind bike shop owner.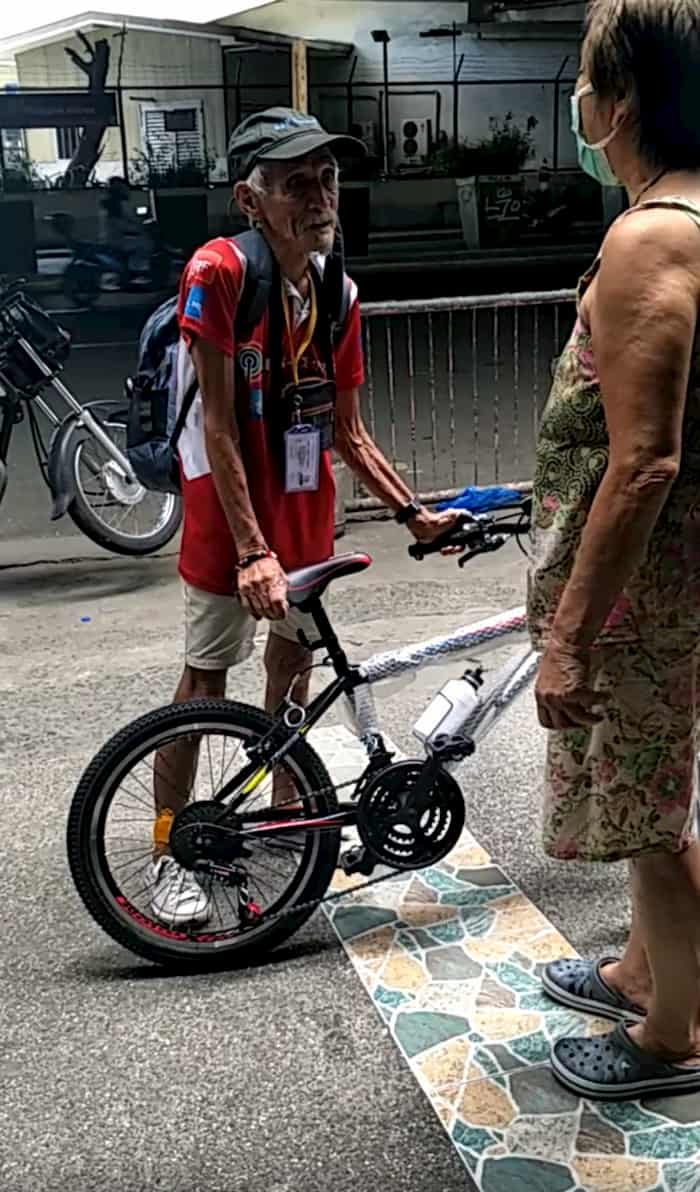 In a post on Facebook, the Carbs Motor and Bicycle Parts Shop in Pasay City said the old man, Carlo Samonte, always came to his shop checking out the bicycles.
He would even come twice a day, once in the morning before going to work, and another time in the afternoon before going home.
Samonte told the bike shop owner that he is a candy seller in Makati City and used to ride a tricycle but now walks there from his house in Pasay City every day, which is why he wanted a bicycle.
When a mountain bike the old man really liked became available, it cost P4,500, but Samonte said he only had P2,000 and asked if he could buy it for that price.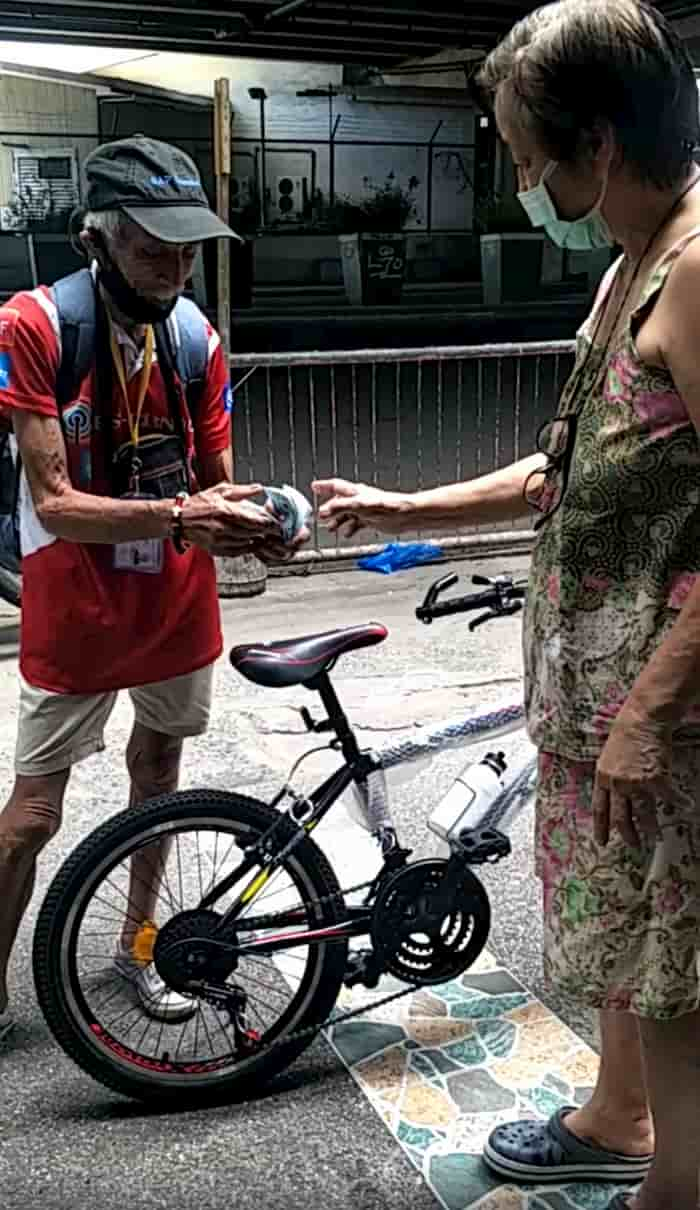 Every day he would come back asking if he could buy it for less than it's actual price.
On Wednesday (June 3), Samonte asked again, only this time, the shop owner, Fe Carandang finally said yes. And he didn't even have to pay the P2,000.
"Consider that a gift from us," Carandang told Samonte, which was captured on video.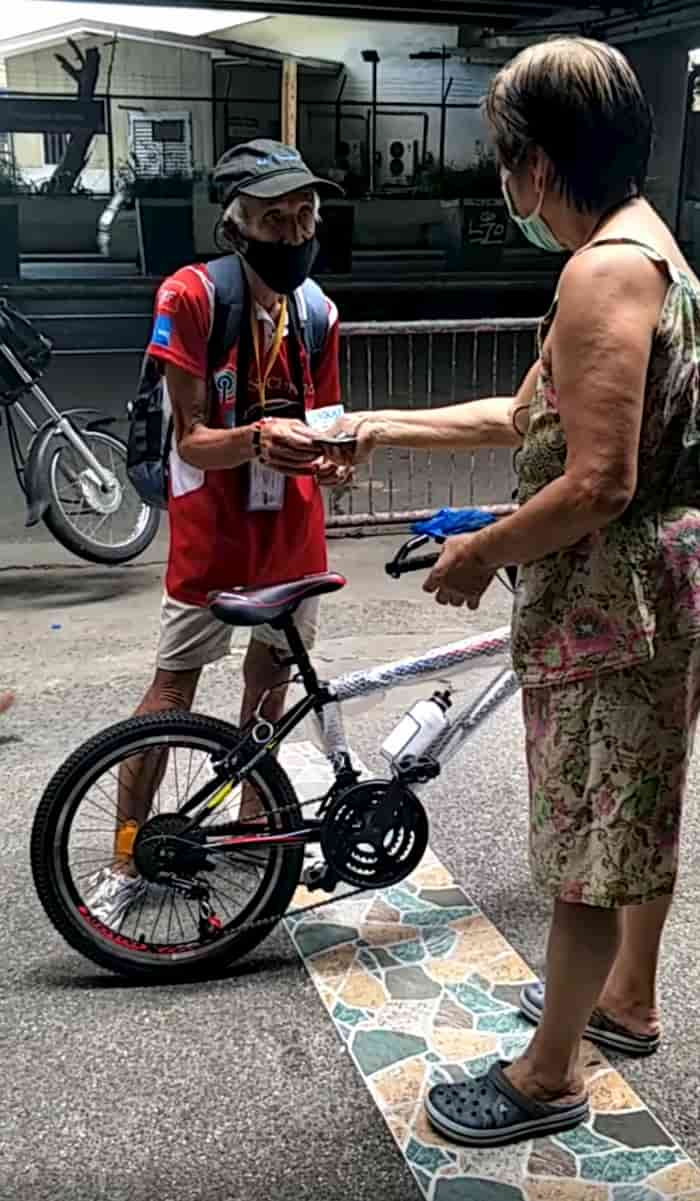 The Carandang family decided to give the bike to Samonte on Tuesday night.
"We decided to give it to him as a gift," Don Carandang, Fe Carandang's eldest son, said. We felt sorry for him. He was really persistent and hopeful to get the bike. When he returned on Wednesday morning, we were very happy that he came back."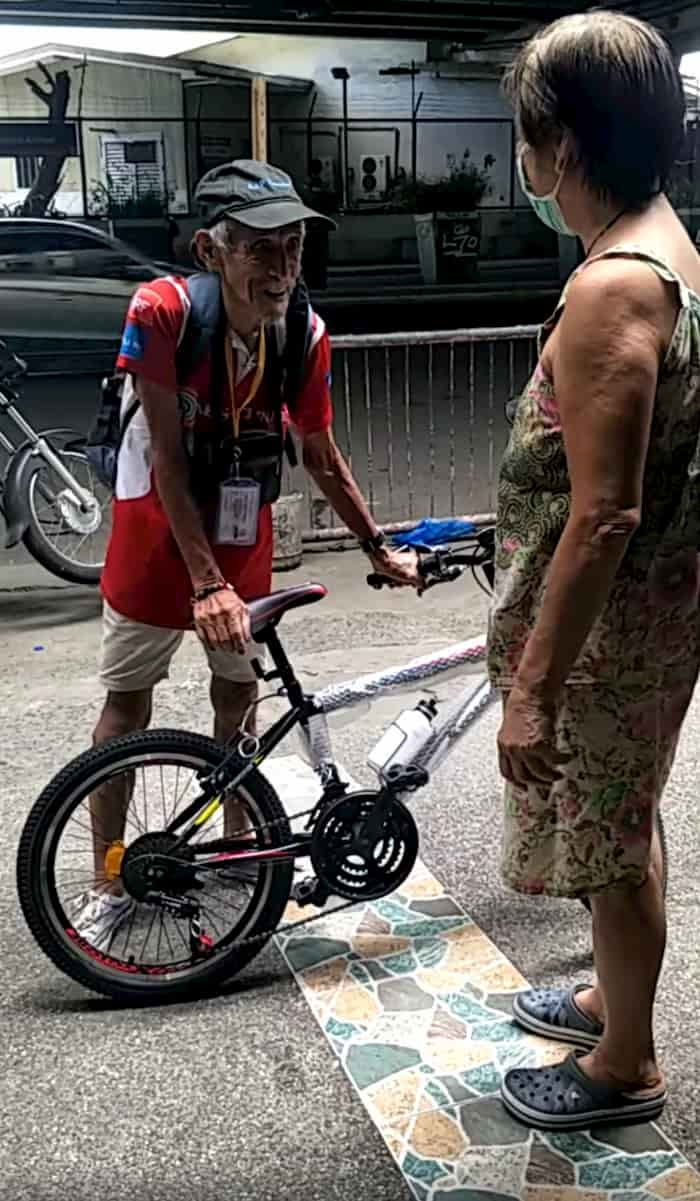 The Carandangs also gave Samonte a bike lock and a helmet.
The video of it has gone viral after it was shared over 133,000 times on Facebook and flooded with thoughtful and grateful comments from users.
Paying it Forward

Eto po si Tatay araw araw po sya dumadaan sa shop para magtanong kung meron ba bike na available mula pa May 15 hangang kahapon, 2 beses isang araw, isa sa umaga bago umalis at dadaan ulit sa hapon bago umuwi.

Last week po naging available ang mini MTB sa shop at araw araw nya din po tinatanong kung pwede po ba nya bilhin ung bike sa halagang 2,000, kahapon ako po mismo ang napagtanungan nya. tinanong nya ako kung pwede nya bilhin ng 2,000 ung bike at ang sabi ko po ay hindi po kaya, nalaman ko po na araw araw po ayun ang tinatanong nya sa aming staff.

ngayon umaga dumaan ulit sya para tanungin kung pwede po nya bilhin ung bike ng 2.000, ngayong araw na ito ndi po sya nabigo. nakuha nya po ung bike na gusto nya sa KAPALIT isang NGITI po lamang.

Si Tatay daw po ay araw araw naglalakad papuntang Makati galing Nichols para magbenta ng kendi.

Tatay. Ride Safe po…

Posted by CARBS Motor/Bicycle Parts on Tuesday, June 2, 2020