Risking his own life at age 80, a daring old man from a little known village in Jiangsu province, risked it all by jumping into a river to save an 8-year-old boy who was drowning.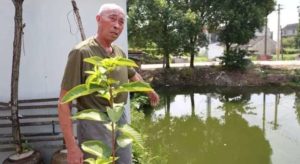 The video shows the man whose last name was Xu, said that he and his wife heard the screams of a young boy begging for help as he struggled to keep his head above water.
Xu who is not in good shape, thanks to a fall from the stairs two years ago, did not hesitate at all before jumping into the river with help from his wife, and was able to rescue the boy.
It was reported that the little boy was playing with his grandma near the river, when slipped and landed in the water. Xu rescued the boy and also rushed him to the local hospital.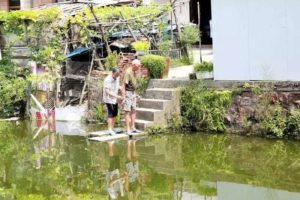 Later on it was confirmed that Xu not only saved the little boy but also had saved the boy's father thirty years ago in a similar situation when he was drowning. Xu has saved about 4 people till now from drowning and hopes the boy will learn swimming so when he has a son, he can rescue him.