This Kentucky tornado victim who was buried under the rubbles for five hours did not expect that a pleasant surprise would await her after her dreadful experience.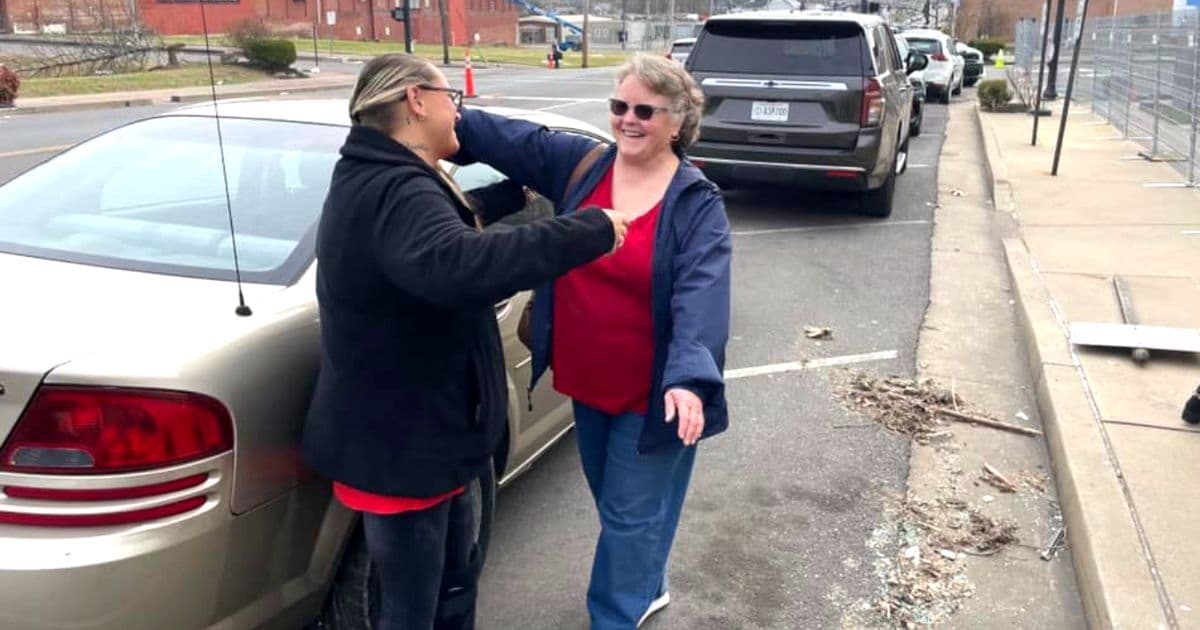 Rebecca Marsala was in Mayfield Candle Factory when the tornado hit the building and flattened it. Nine employees died while others sustained injuries after the tornado demolished everything, Fox 17 News reported.
Rebecca spent days in the hospital to recover from her injuries. Unfortunately, she also lost her car that was stationed at the factory's parking space. This worker uses her car for her family's transportation needs. She now has to depend on her mom for rides to get them around.
She was unaware that a stranger would be the answer to her problem. Sharon Sutherland, a school teacher from Anderson County, said that God prompted her to give her Dodge Stratus to a tornado victim in need of a car in Mayfield.
"I had decided to sell it, I had gotten the book value and everything, and then this happened with the storm," Sharon narrated to WPSD-TV. "I woke up literally at 3 o'clock in the morning one day, with His idea 'you need to take that car to Mayfield.' So I told my husband, I said, 'You are going to think I'm crazy,' and he said, 'I'm pretty sure you are crazy, but I think it's a great idea.'"
This kind-hearted woman got in touch with the local sheriff to help her find someone in dire need of a vehicle. Sheriff Milam of Anderson County helped her to find a recipient. On December 26, a day after Christmas, Sharon drove for four hours to Mayfield to hand over the title and keys of her car to a surprised Rebecca.
"It means everything to me today," Rebecca said. "I will be able to be independent again. I will be able to go back to work hopefully soon, get my grandkids."
Graves County Sheriff's Office posted the touching encounter on their Facebook page, and it now has more than a thousand likes. Many have written their appreciation for Sharon's selfless act.
"I just want to tell her to know how grateful and honored I am," Rebecca said. "To just know that she feels the need to not only help someone but that they chose me out of all the people right now that are in need, I just feel so blessed," she added.
This generous teacher knew that her car's new owner should be Rebecca. "I'm really trying hard not to cry," Sharon told WPSD-TV. "The car is going to the right person."
This story is a reminder of God's boundless love for us. He will never leave us, especially amid a storm. His goodness and grace are evident through people like Sharon, who let their lives be used for His glory. 
"Look at the birds of the air; they do not sow or reap or store away in barns, and yet your heavenly Father feeds them. Are you not much more valuable than they?" Matthew 6:26