It was an emotional moment when a 90-year-old woman was surprised with the gift of a new pup by her family members. The heartwarming moment was captured on camera and is being shared around the world through social media.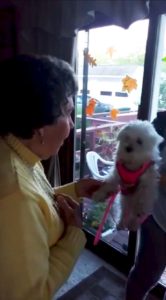 The clip shows the lady welcoming her guests and one of them is holding an adorable pup. The lady asks them if that was theirs, one of them then tells her that the pup is for her. She immediately becomes emotional and starts crying.
The lady can hardly believe that the cute puppy is for her, and keeps asking her guests if it was really for her. They reassure her that it really is for her and you can see how overwhelmed with happiness she is.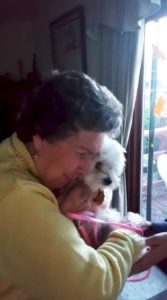 This is one of the cutest clips we have seen in a long time, and it shows how much the elderly lady loves the pup.
Watch the emotional video below.