Watch this cute performance by Emilie Barton, as she sweetly sings and plays a beautiful piano tune about what she loves the most.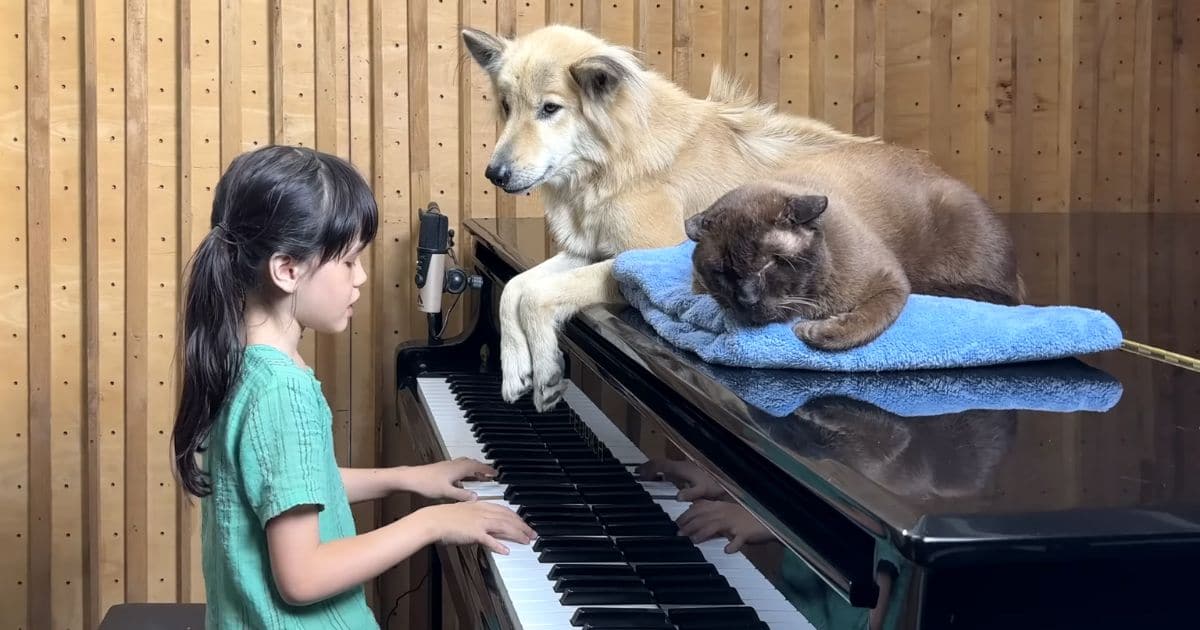 "My name is Emilie and I am just a little girl. A little girl. My hands are small, but they are full of love. For everything."
"I love my dad, I love my mom, I love to play with grandma. And I love you. I love my dogs, I love my cats, I love all my beautiful pets and I take care of them."
"I love the moon, I love the sun, freely I love to run, running to you. I love the flowers, I love the spring, freely I love to sing, singing with you."
"And when in the garden, under the banana tree, I'm playing the piano for you. A smile on my face shines."
The song was specially written and composed for Emilie by Alessandra Celleti, the famous Italian pianist, vocalist, songwriter, and composer who is also a family friend of the Barton family.