Bianca Palomera, a 19-year-old fast food worker at Habit Burger Grill in Antioch, California was brutally assaulted by a man, causing her to lose an eye, while defending a co-worker's brother with special needs who was being bullied. For her brave actions, she is hailed a "hero".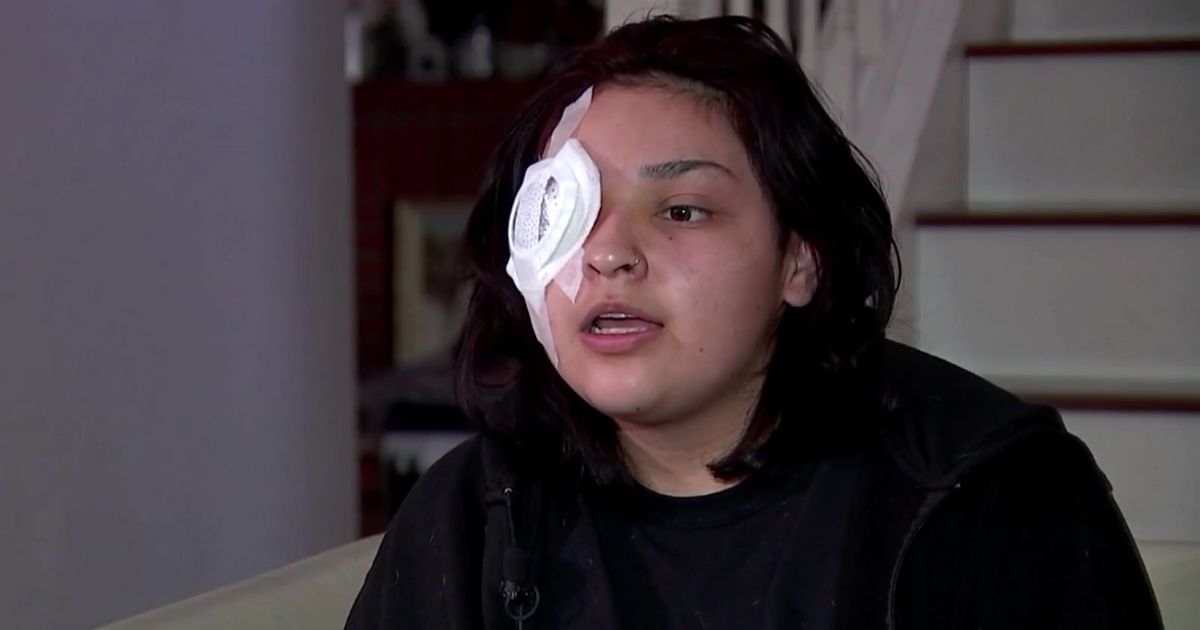 The unfortunate incident took place on the 12th of November inside the fast food restaurant. As per reports, Bianca was involved in the scuffle when she stepped in to stop a man who was bullying a differently abled relative of her co-worker.
She asked the man to leave the establishment, telling him that it was wrong to bully and put herself in between the co-worker's brother and the man. The man then grew furious and turned his anger towards Bianca and began to assault her.
"He punched me once, and my headset and my glasses went flying off my face," she said. "He was throwing threats and slurs saying that he was going to 'beat him up', 'why does he keep looking his way?' That's when I step in and I said 'it's not right what you're doing.'"
Bianca was hit several times as she helplessly tried to defend herself. The man then escaped the scene with his friends in a car. Following the brutal assault, Bianca was rushed to the hospital, where doctors told that she would be losing her right eye as it was damaged beyond repair.
Her sister Erica wrote, "As a result of the attack she was rushed to a nearby trauma center where she underwent emergency surgery. Unfortunately, she sustained irreversible injuries that cost her losing her right eye completely. Thankfully she is now in stable condition."
A GoFundMe page for Bianca has also been created by Bianca's sister. A total amount of $142,762 USD has been raised as of 23 Nov, 2022.
Depsite losing her eye and going through the traumatic event, Bianca does not regret what happened to her. "This is the last thing I would have expected out of anything," she said. "I don't fully regret helping, stepping in. It could have been worse for my co-worker's brother."