Anonymous acts of kindness done when no one is watching are so inspiring.
Leigh Anne Skoda a mom of three, recently lost her husband to cancer, and a security camera at the doorstep of her Nebraska home, caught a compassionate FedEx driver shovel her porch, it meant so much to her.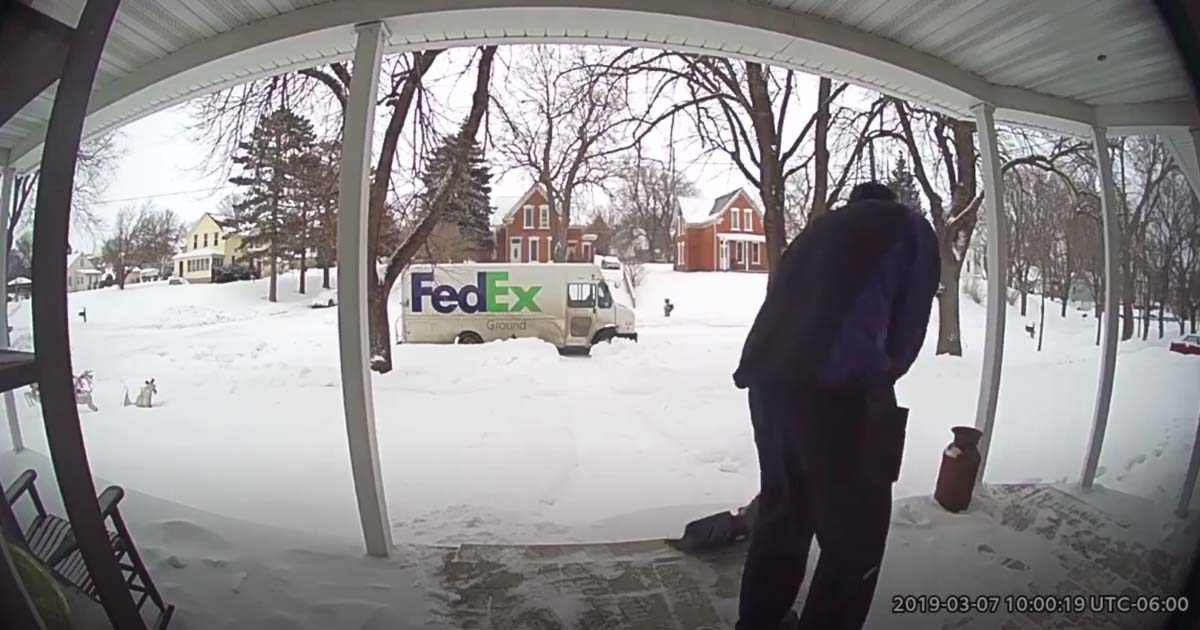 Skoda's husband passed away at the age of 42, after a grueling 7-month battle with cancer, and now Leigh has to care for their three kids on her own.
Her plight came to the attention of FedEx driver Brian Scholl when he first saw her struggling to put air in her tires and as Brian was often in the area making deliveries, she asked for his help. As they chatted, Brian got to know that she was newly widowed with three kids and offered to help her in any way he could.
Brian did not simply say it just like that but meant every word of it. He showed up at Leigh's doorstep, didn't ring the doorbell, nor have a package to deliver, but was there to shovel the porch for Leigh.
Doorbell cameras don't only catch people stealing packages. Our FedEx guy stopped and out of the kindness of his heart, scooped my sidewalks. I truly feel like we cross paths with people for reasons. Thank you Brian Scholl for just being you, and being one of the people who truly 'get' our situation! #kindessmatters
Brian Scholl

Posted by Leigh Anne Skoda on Thursday, March 7, 2019
It wasn't the first time he was shoveling her porch for her, but this time, the security camera hidden in the doorbell caught him in the act. When Leigh saw the footage, she said "it warmed my heart and I just had to share it!"
She decided to let the world know about Brian's act of kindness and took to Facebook to share, "I truly feel like we cross paths with people for reasons," she said.
Today the world has known about Brian's secret act of kindness, and we thank and praise God for the compassion he showed to this mother and her three kids.