It is true that there is a sweet blessing that comes to our lives when we lift our hands and voices to the Lord.
The time of praise and worship, whether surrounded by our church family or in a car alone is refreshing to the soul as we focus on our King.
One Rugby team chose to offer praises to God from their hotel balconies by singing a hymn.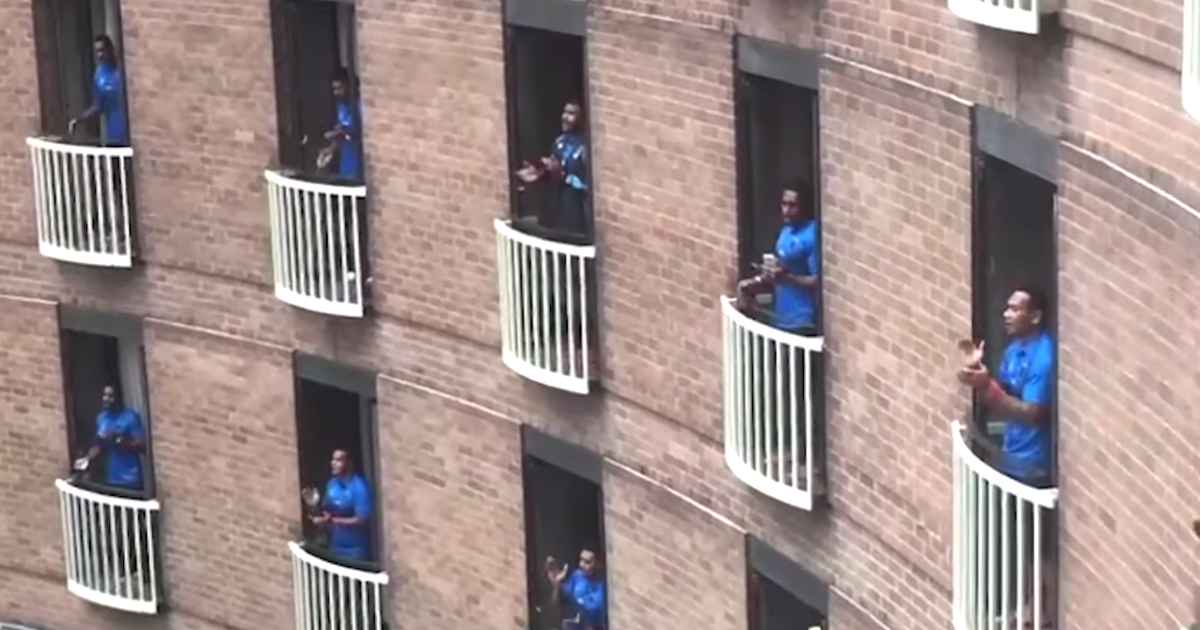 The Kaiviti Silktails from Fiji are optimistic of a bright year of rugby after the global pandemic played spoilt sport last year and they expressed their gratitude singing from their hotel balconies.
The Silktails qualified to compete in a New South Wales Rugby League competition, making them the first rugby team from their country to do so. But after just one round in the competition, news of the Covid-19 pandemic broke, and the team's dream of playing in Australia's Ron Massey Cup was put on hold.
The team used the extra time they had on hand on a new training program and diet after they relocated to Kensington to prepare for the time when they would be able to return to the competition.
After one year of planning, changes, and training, the quarantine in Sydney, Australia has been lifted, and the team has their chance to prove themselves once more.
To express their thanks to the staff at the Sofitel Wentworth Hotel, the members of the team walked out on the balconies of their hotel rooms and sang a moving hymn together.
The Kaiviti Silktails Rugby League Football Club sang a hymn to thank the hotel staff at the Sofitel Wentworth to end their quarantine this week 🗣

More 📝 nswrl.com.au/news/2021/02/25/kaiviti-silktails-ready-to-make-rugby-league-history/

Posted by New South Wales Rugby League on Wednesday, 24 February 2021